Dr. Ahmad Nadalian's house is located in the main alley and center of the historical part of Laft.  Artist created a conceptual wall.  Even when the door is closed through a small window or seven apertures, it is possible to see, hear, touch and suck art behind the wall.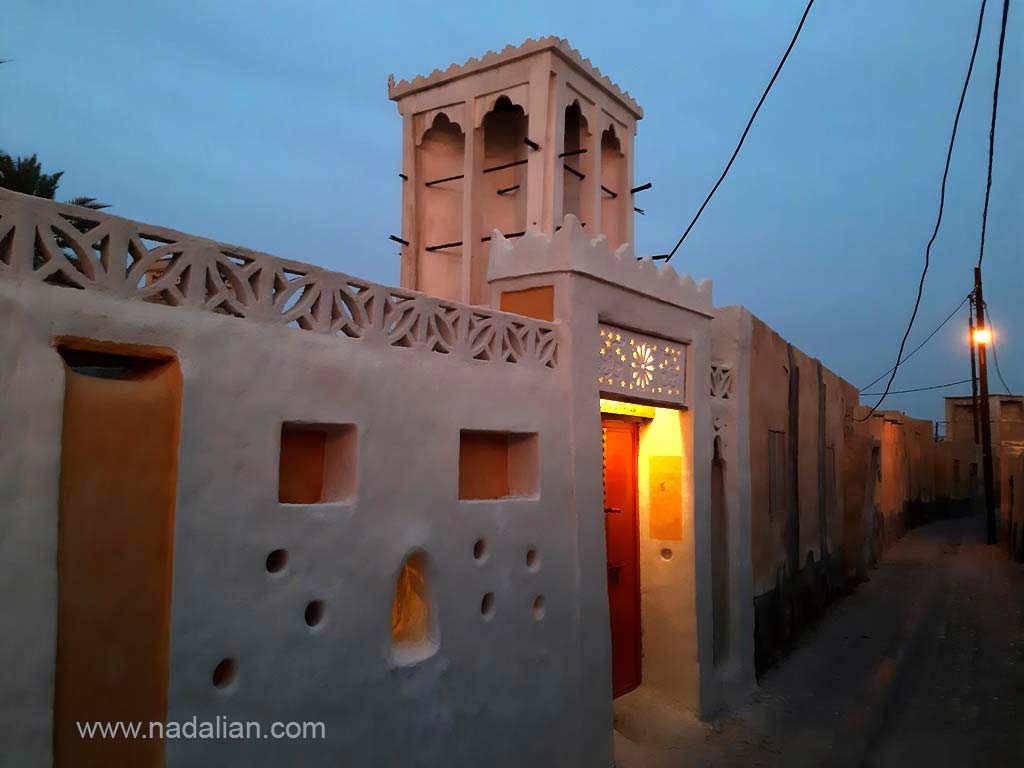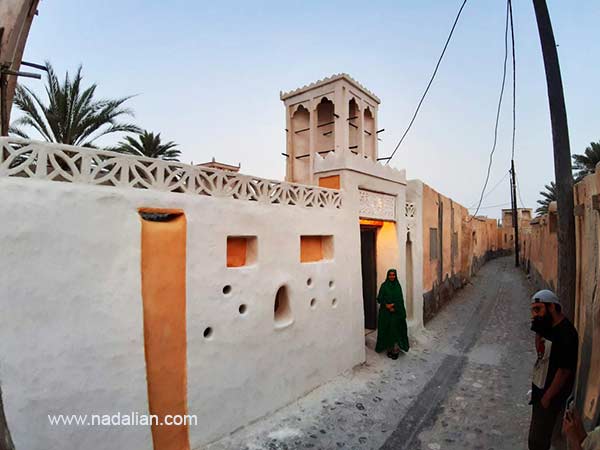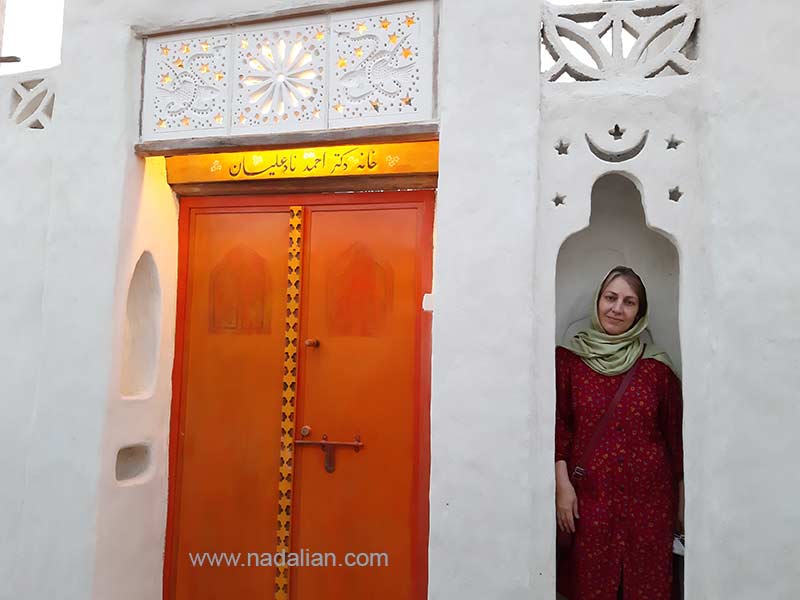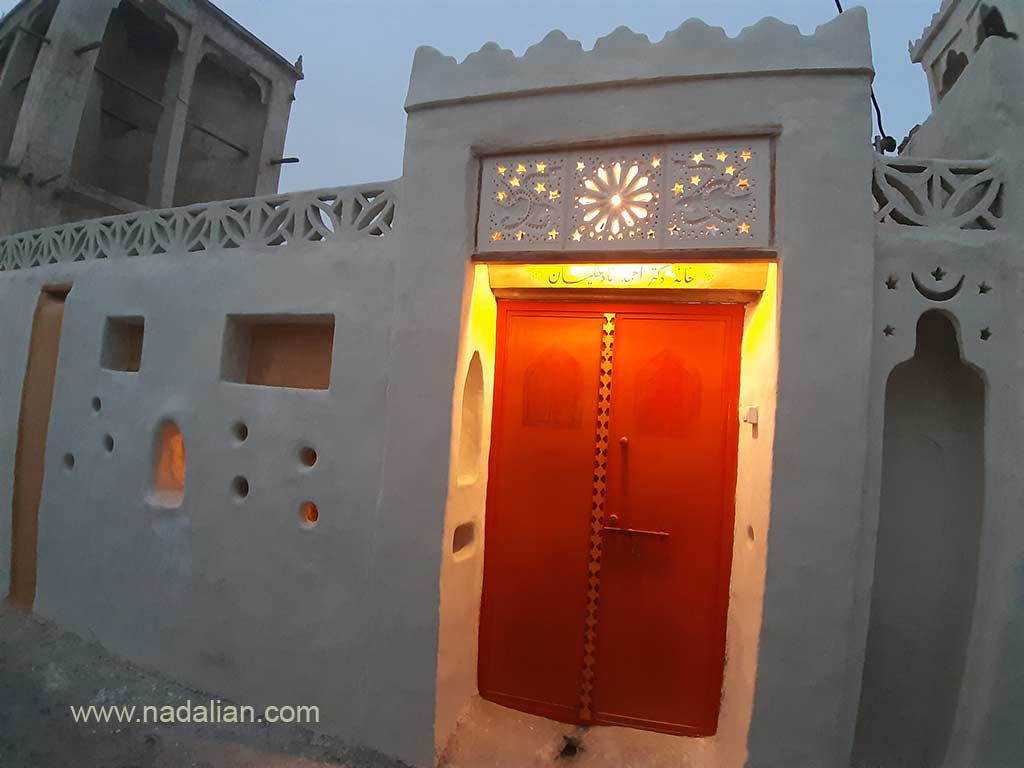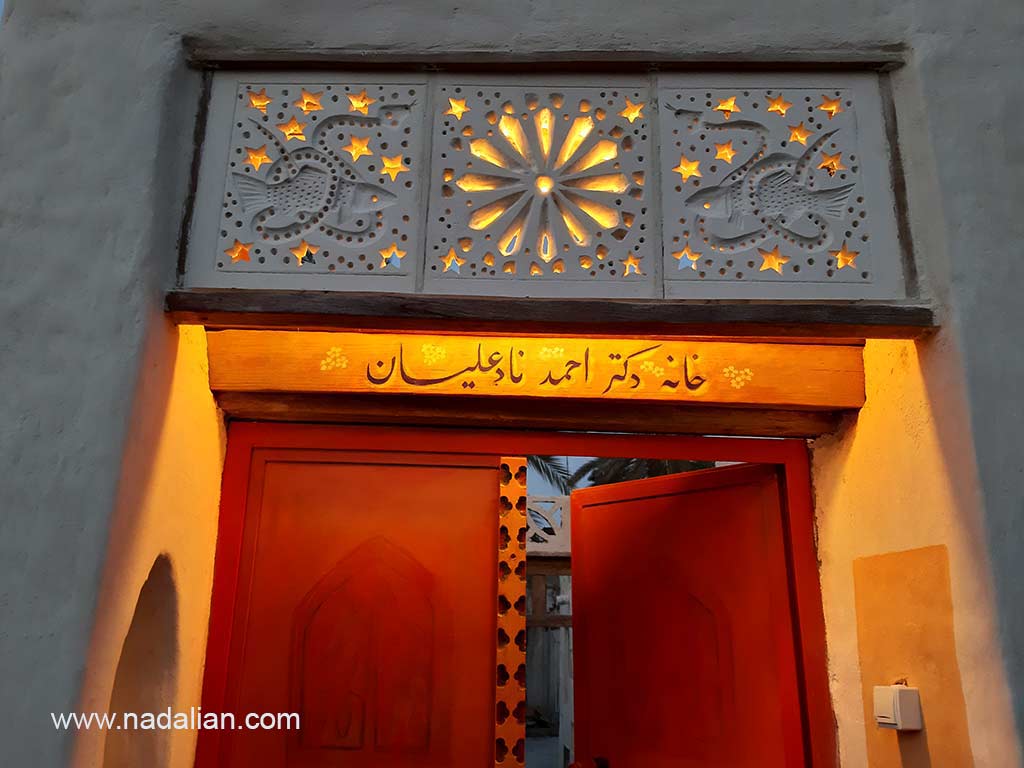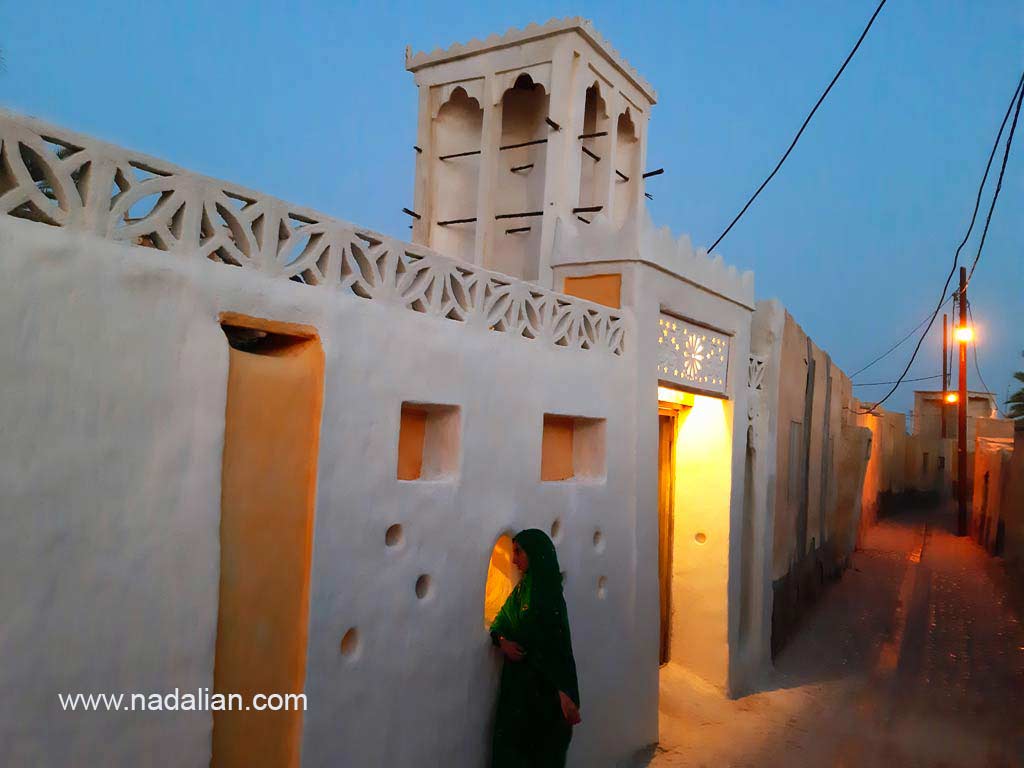 If, day and night, anyone passes through the main ally of the historic part of Laft, they sees a bright small window. The inner part can perceive from outside.
.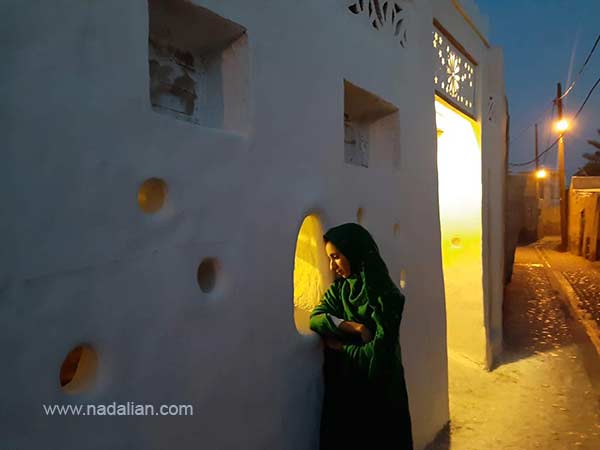 By scanning a QR code, the audio file can be heard that Ahmad Nadalian is talking about the concept of the wall.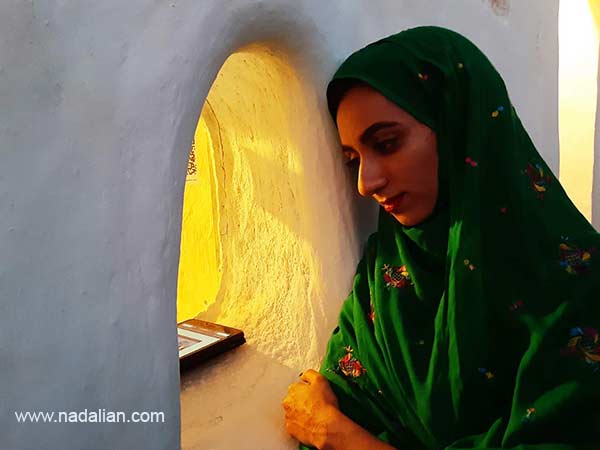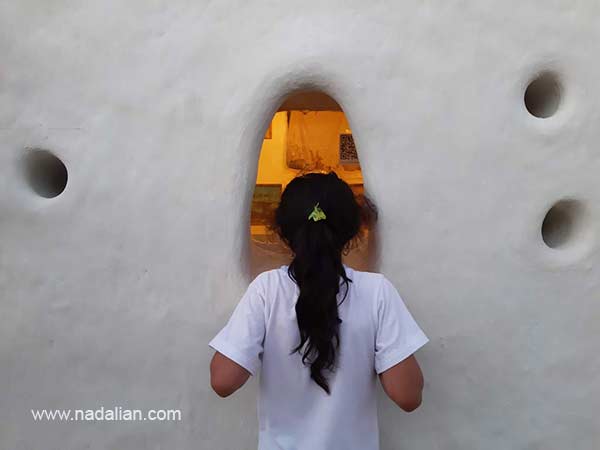 In Laft I faced new challenges. Because of religious beliefs, painting a living being, especially human beings, is forbidden. Although my paintings are very simple and symbolic, I nevertheless went for another language. I have never been a serious landscape and architecture painter. But I tried to draw paintings that could be understood by the local community and show their own environment. Painting can be a media for diallage with the local community.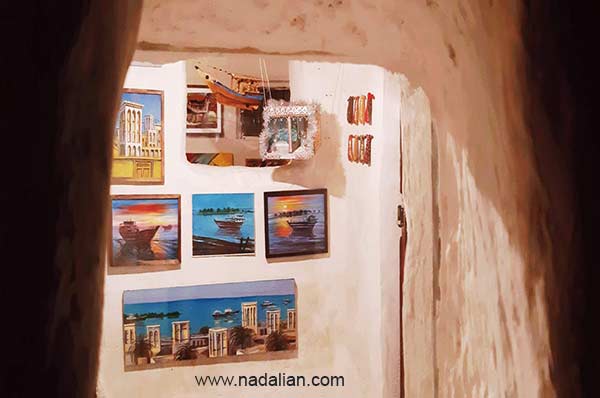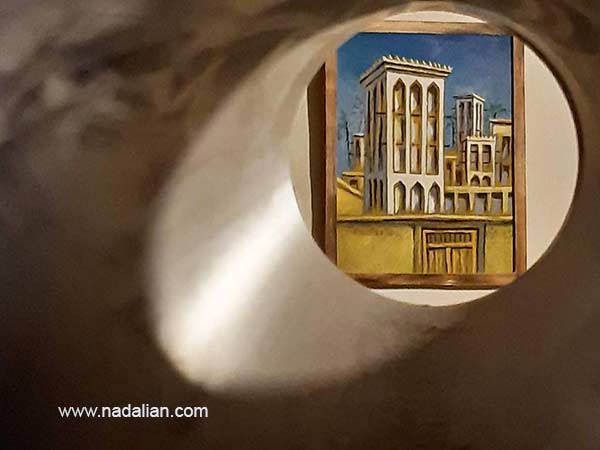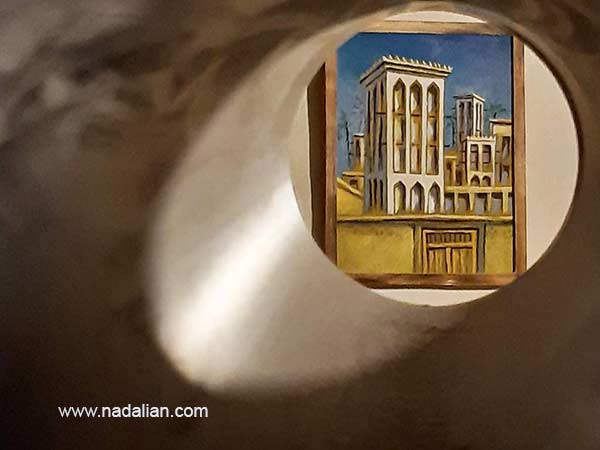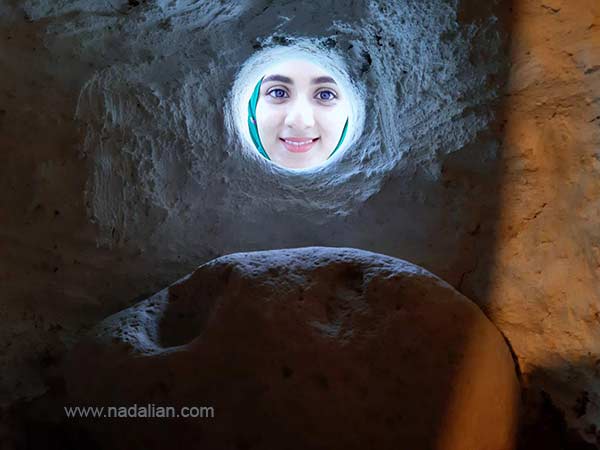 In one of the aperture audiences can touch an abstract form. They may see an statue in their mind.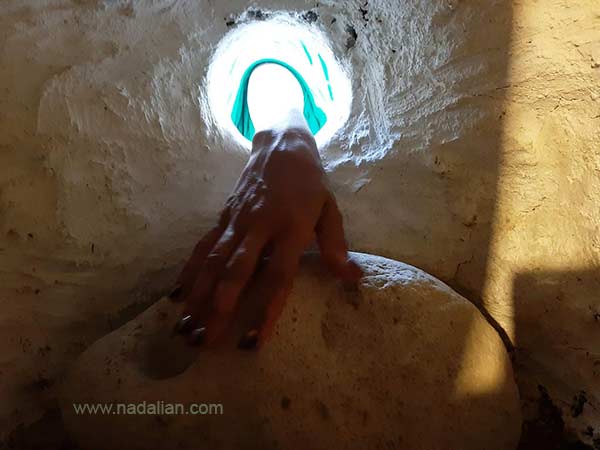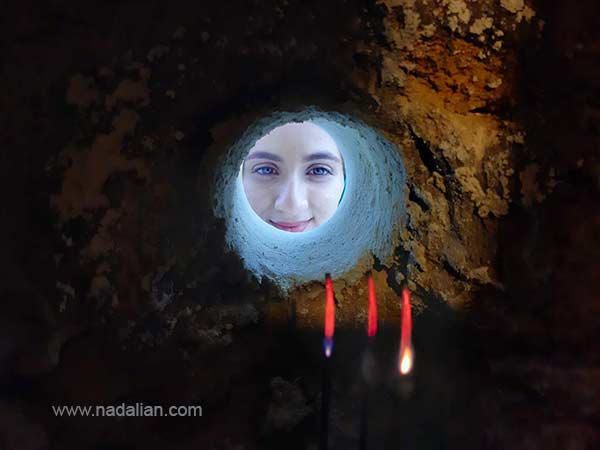 In another aperture, by smelling the audiences can perceive the concepts.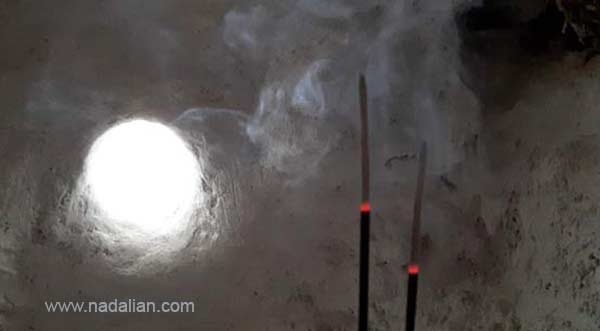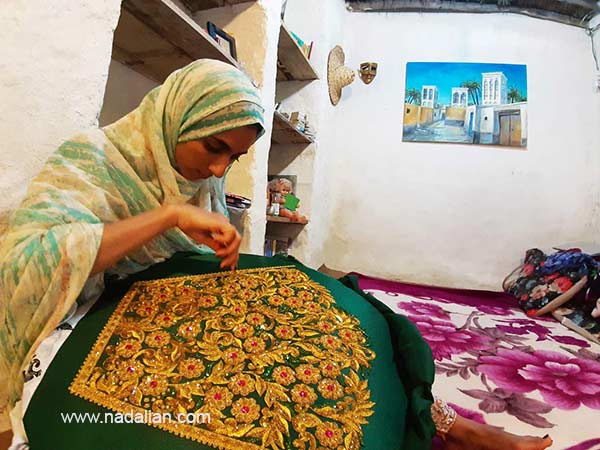 History of Dr. Nadalian's house in Laft
In 2016, Zinat Daryaie suggested to buy a historic house in the center of the historical part of Laft. When we bought the house, the rooms were full of old living equipment that had not been evacuated.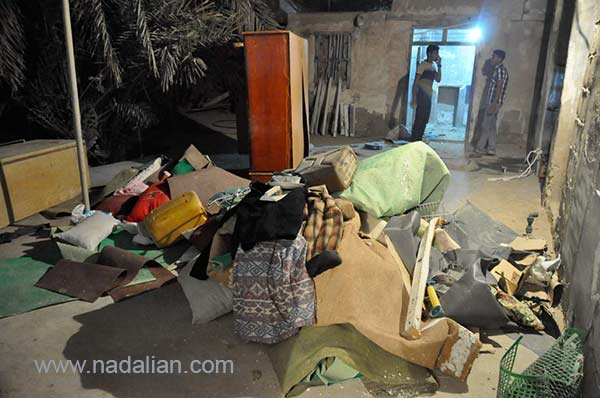 There has been a challenge since buying a house in Laft.  One day the story will be written.  After one year time, Zinat Daryaie regretted.  Whenever I went to Qeshm, I often came to this house on Saturdays and Sundays, where I made colors for my students and sometimes, I did artwork.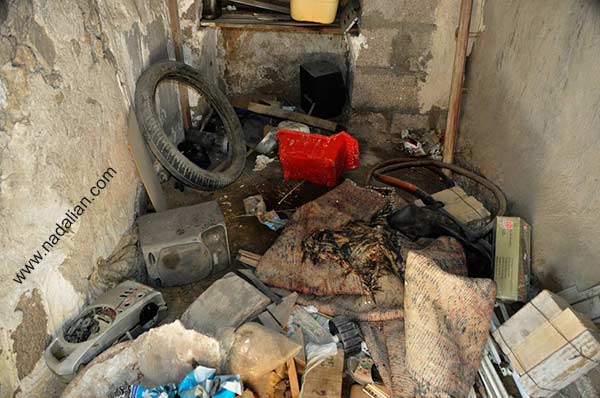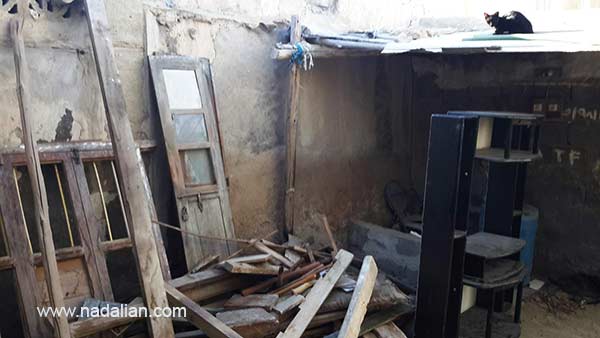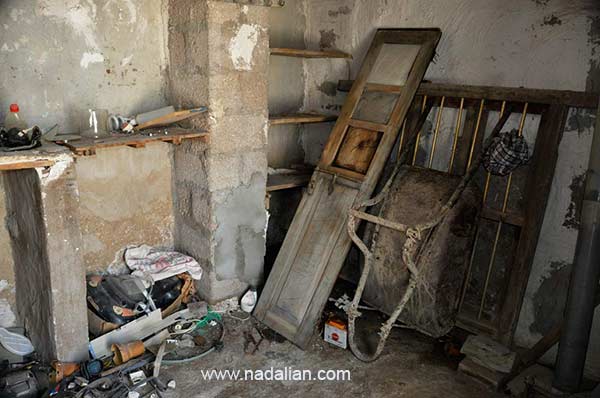 From the very first year, I converted one of the rooms on the western side of the house into a gallery, and limited tourists visiting and buying the works of women in Qeshm villages.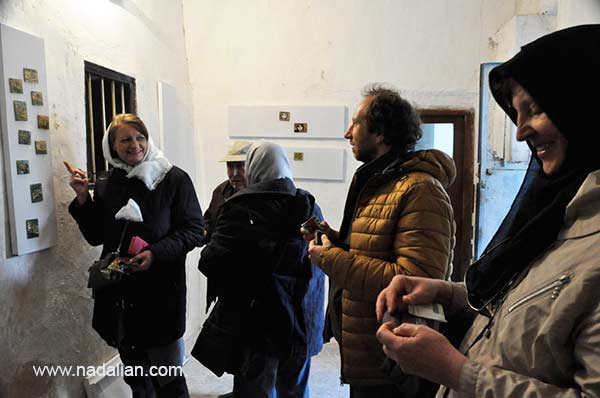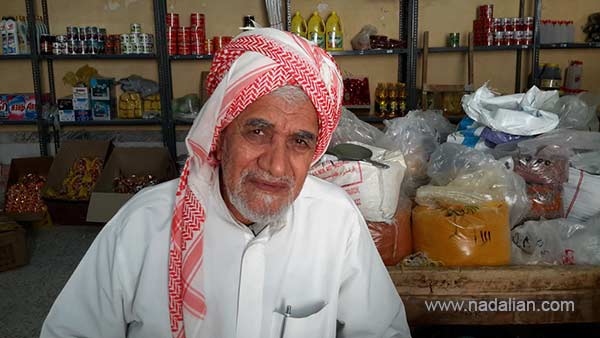 Whenever I came to this house, I would see Mr. Seyed Pooazi Barzog. He had a shop in the Laft in front of our house.  I loved his account book and his book.   He writes down accounts and debts and lines up when fees are paid.  He died some years ago. He promised to give me his account book. Now in our collection this account book is kept alongside other documents.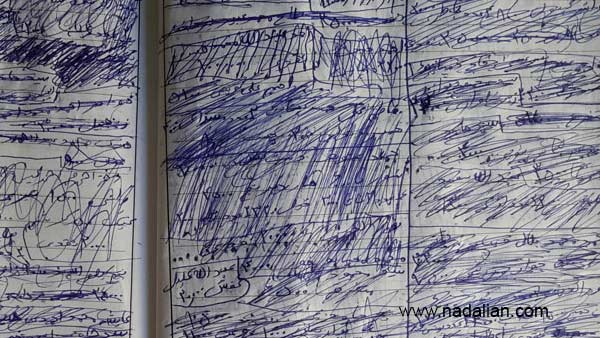 I couldn't renovate the house until 2019. Because the part that belonged to us was not determined. Then the problem solved and we started renovation.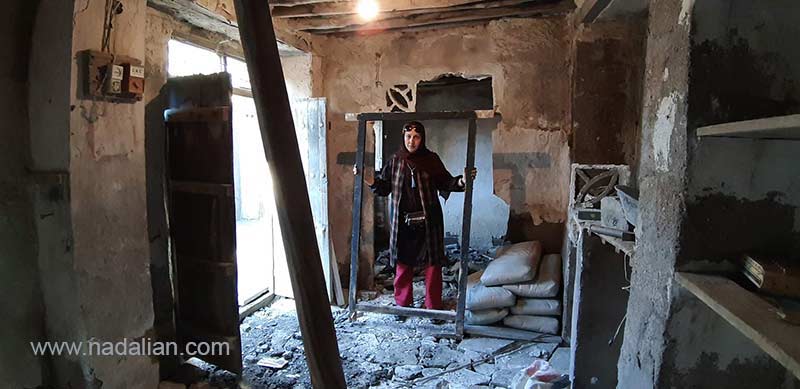 Many friends came and helped to renovate the house.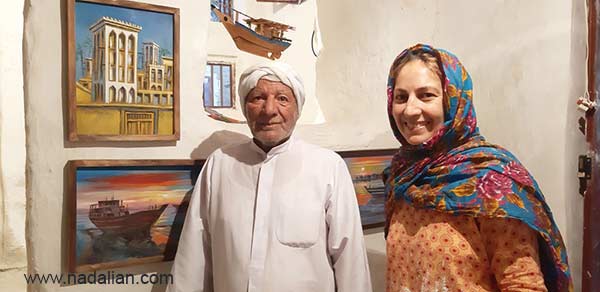 The Nature of Laft
The sunsets and wind tower are wonderful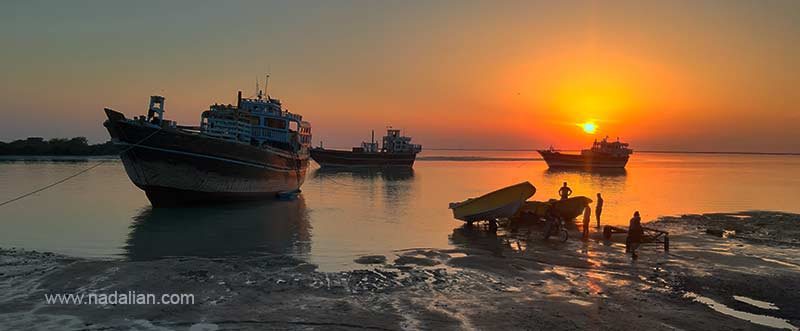 Hits: 16