Throughout history, many women cut their hair for various reasons. Many people cut their hair to mourn.  Sometimes hair of women had been cute to punish them, so much so that if someone was called "hair cut" it meant that he was a criminal and was punished. Poverty and economic need of women and girls have also been another reason for cutting hair and hear, and even in our time, the beautiful hear of girls and women are bought for makings wigs. But now in Iran girls and women cutting their own hair for right and social protest.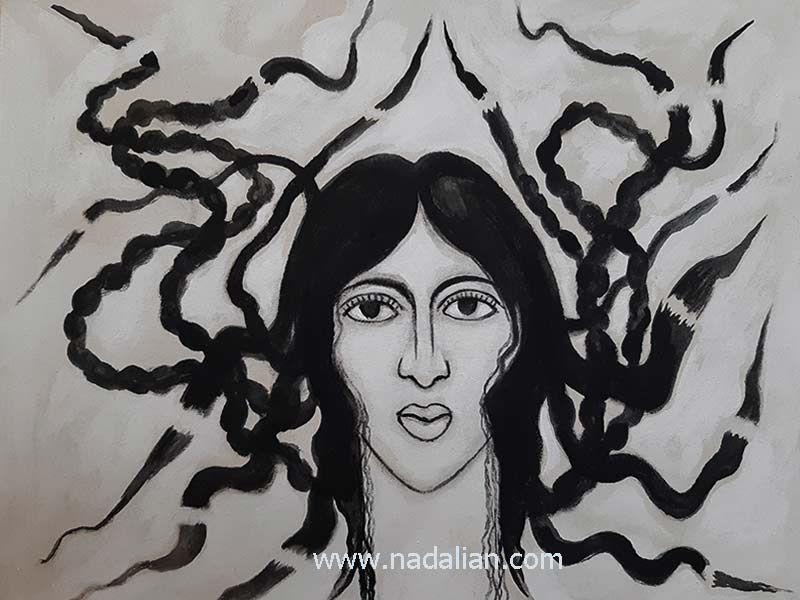 I always paid attention to women's hair and its symbolic meaning in cultural studies and production of artworks, and many of my artworks are reflected as environmental and social art. Its reflection can be seen in my sculptures and painting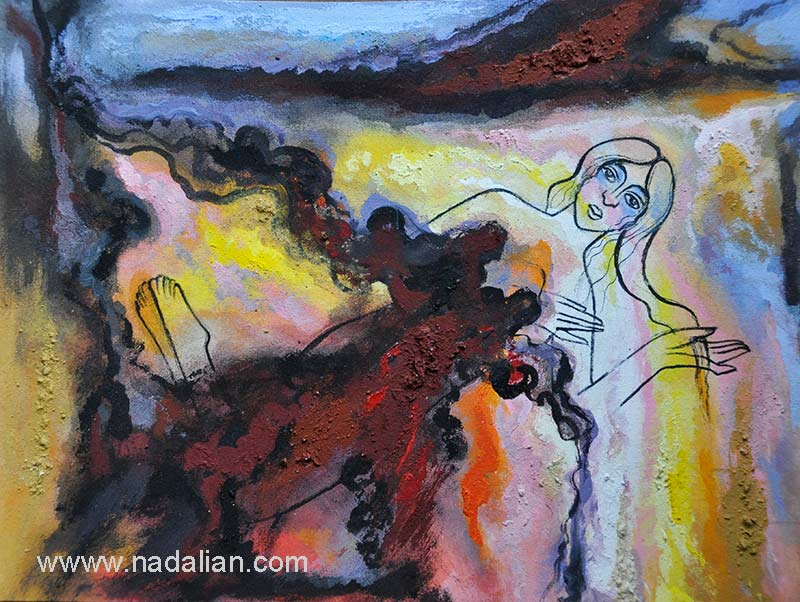 The Mother Earth: Ahmad Nadalian's paintings with powder, soil and colored powders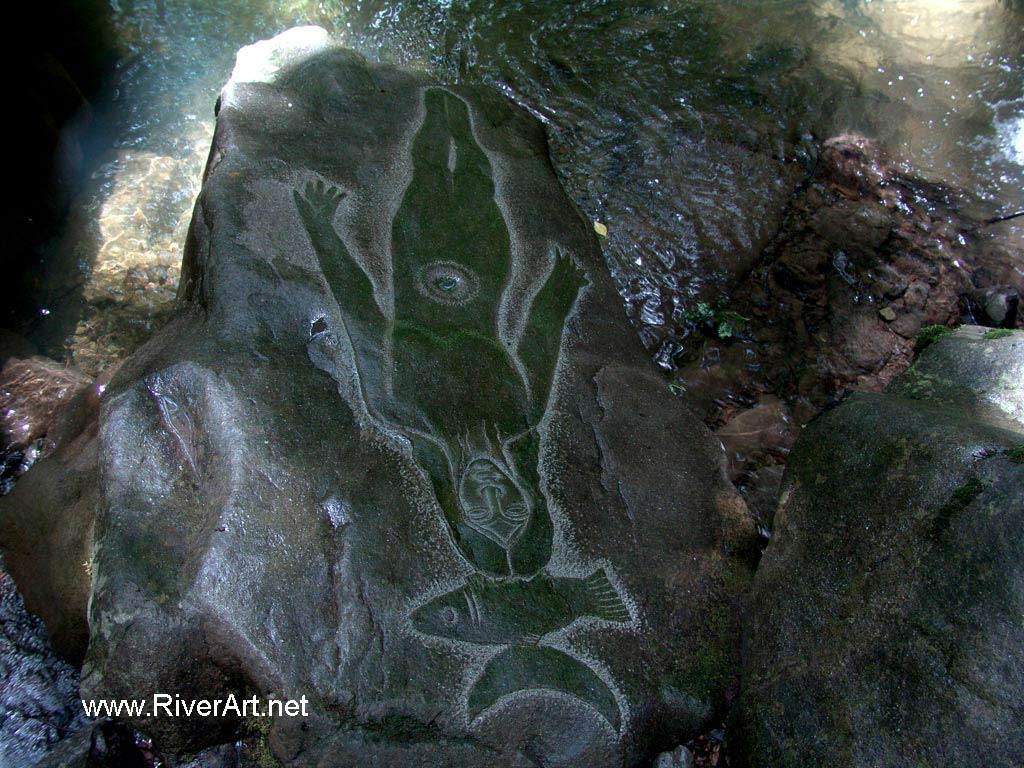 The evidence among Iranian peoples shows that women have hair has been a symbol of existence. My works are often multifaceted.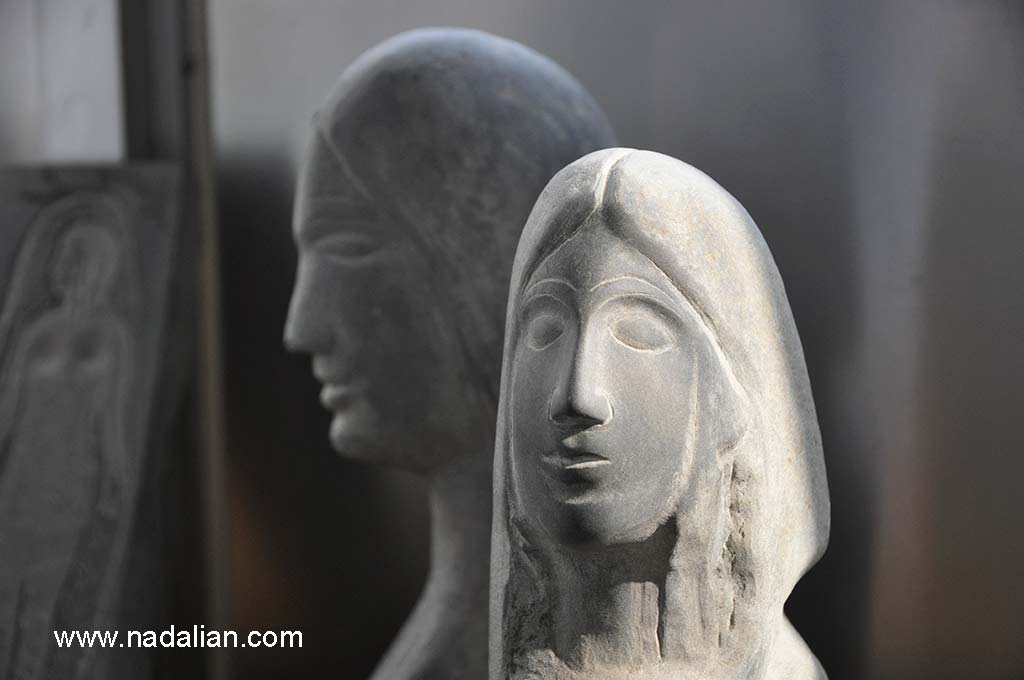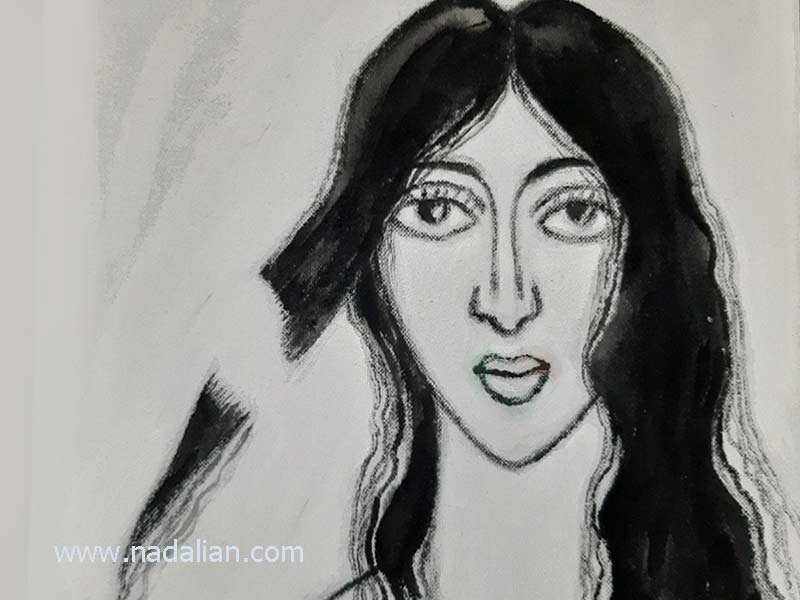 My recent art works reflection of Iranian contemporary society. What happens around me always affects my art works.
Hits: 1