I started to carve large boulders in flowing rivers. I intended to leave my works in nature. I created hundreds of fish on the stones beside and in the river. The reason I produce a fish design is when I was a child the rivers of Polour were full of fish. Sadly the fish that once existed in the streams and rivers of my village no longer exist.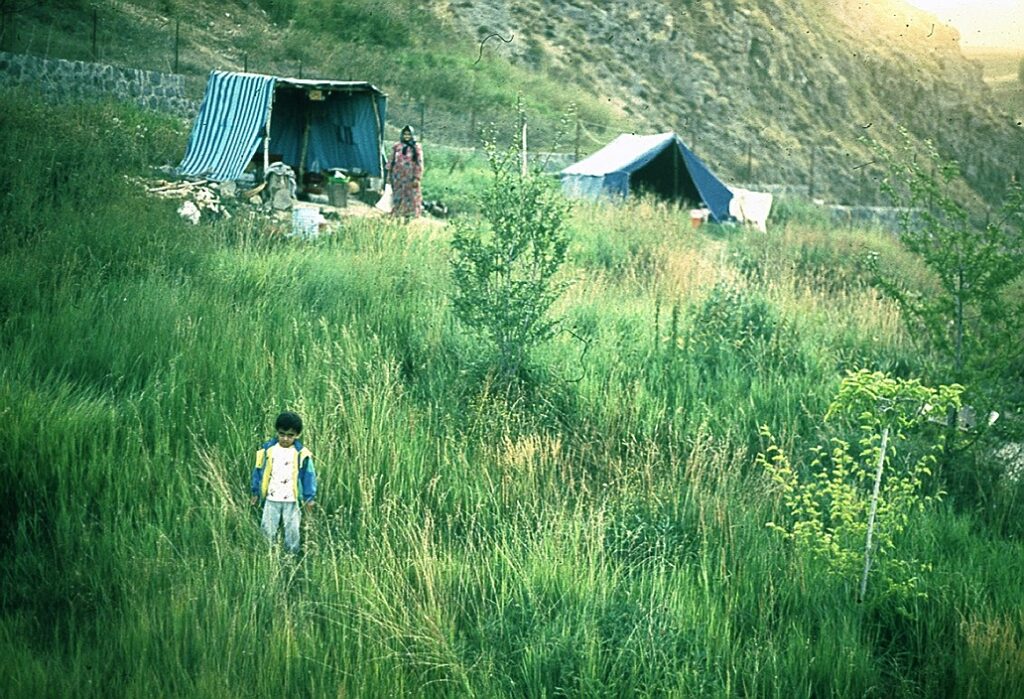 Over time I found the wellspring was polluted by modern man and his methods, and due to this pollution the river in turn no longer has any fish. Their natural habitat has been polluted and can no longer support aquatic life. Because of these concepts nowadays I have become known as an environmental artist whose works has a strong ecological message. Depicting and carving fish always raise the question of why there are no fish in the river now. My fish are quite like humans. Fish cannot live in a polluted area. If they die, humans will die too! For me fish are a symbol of the human soul – a soul thirsty for life and vitality.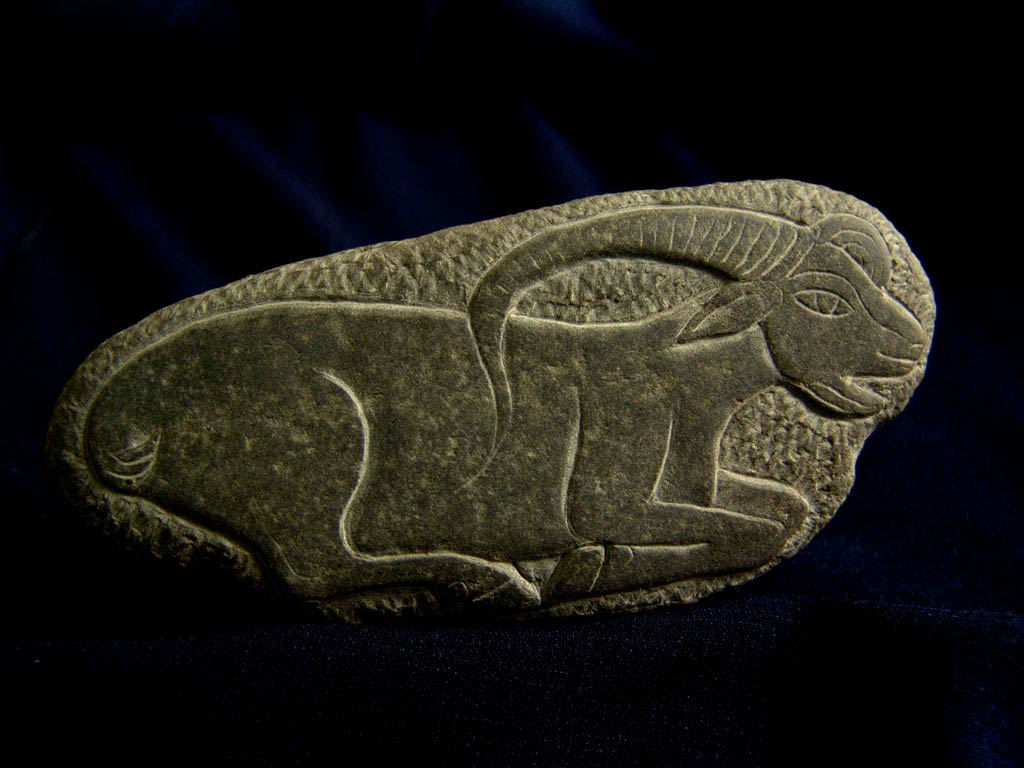 Most of the river carvings are fish, scattered across a distance kilometers long. In his childhood, the rivers of Polour were filled with fish. With the gradual polluting of the waters the fish disappeared. Through his carvings, he wishes to tell us that the river still has fish, though only images remain. The fish is a symbol of life and fertility. Some of the fish are immersed in water, but a greater number are upon the stones that lie in the middle of the river, their bodies only partly under water. The rush of water constantly soaks them, while the bubbling of the river provides a suitable background for viewing the artwork. In spring, the fish are often completely submerged in water, while in summer and autumn they are often entirely dry. This effect is perhaps symbolic of global warming, drought and threats to survival. Yet to him, the fish symbolizes the human soul— thirsty to experience life. One of his works at the First Conceptual Art Exhibition at the Tehran Museum of Contemporary Art was a video of his carvings on the riverbank, emphasizing the role of fish.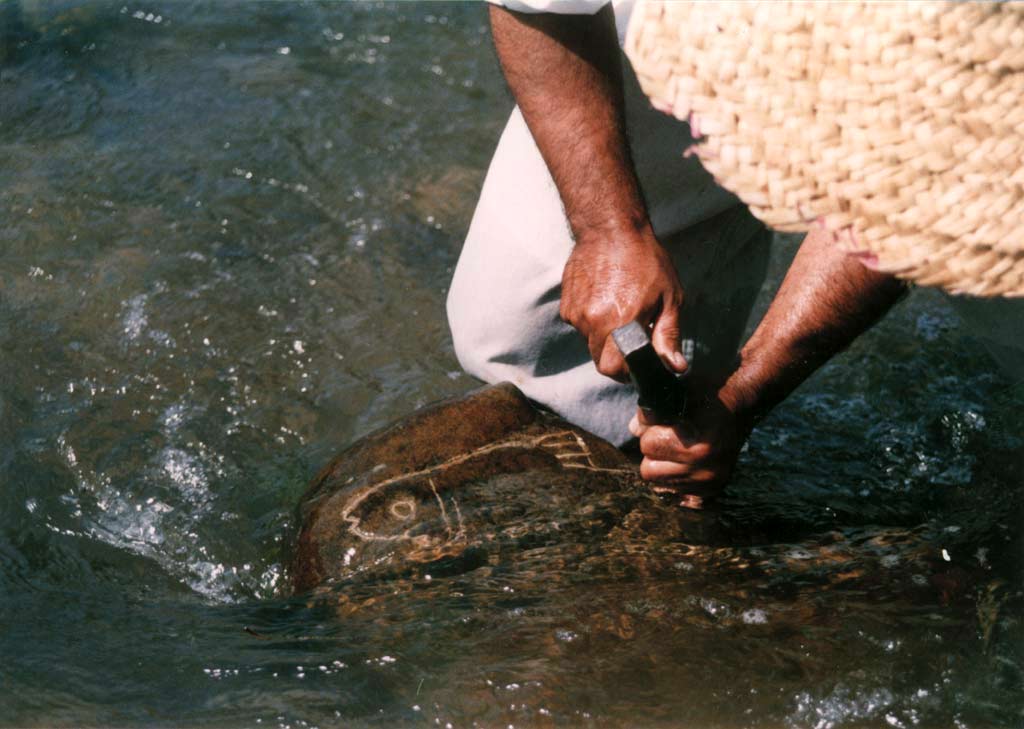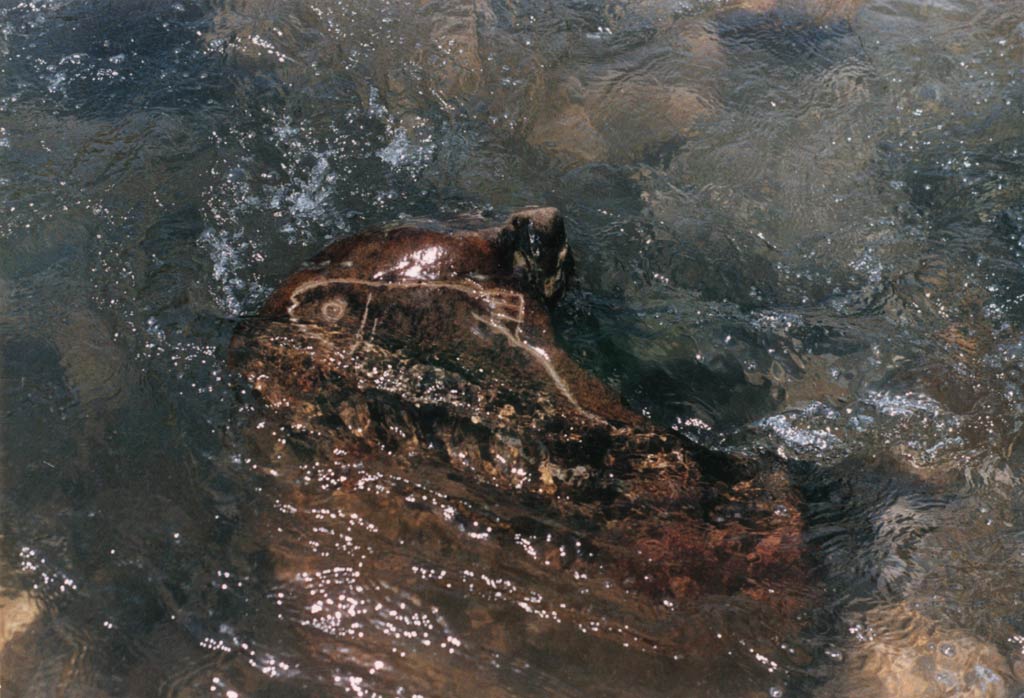 Most of the works of Ahmad Nadalian in the past decade focused on environmental art.  The works, which he has named "River Art", is composed of carved rocks that have been abandoned at the site where they were created.  Various symbols are incised on boulders- chiefly fish, which for the artist are emblems of the human soul, thirsty to experience life, but also human figures, emblems of hands and feet, and images of birds, goats, snakes and crabs.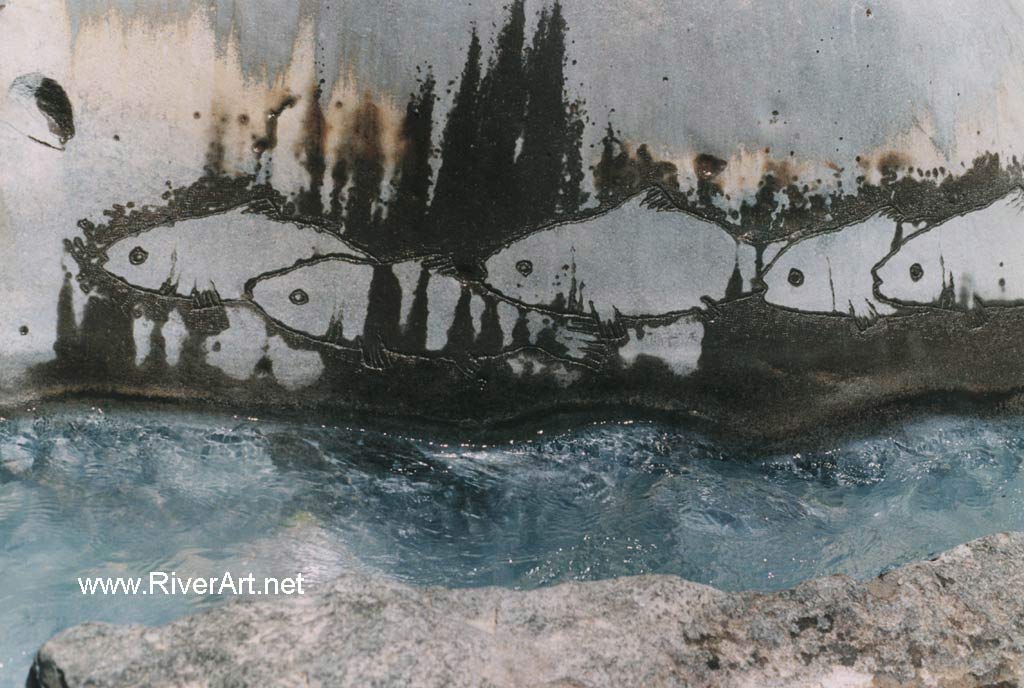 Hits: 3