Ahmad Nadalian
Hurmuz is the rainbow Island of Iran. It has many colorful mountains, colored earth, multicolored stones and salt caves. Beauty of nature, kindness of indigenous people who live in the Island can be a reason for tourists to make this their vacation spot during the winter. The climate in this Island is extremely favorable in the months during late autumn and winter.
Hormuz Island
is an important salt dome and one of the geological wonders of the world. Several salt mountains and caves have been found on the island and because of the rich mineral deposits present they have an amazing range of colours. Millions of years ago, the salt-soaked depths of the earth passed through fault lines, and gradually the minerals and rocks from the bottom of the earth were brought up to ground level.  Over time, the salts were washed away and the color of the mountains was revealed.
Minerals, coloured earth and colorful stones are commonly found in Hormuz.  One of the most significant minerals found is iron pyrite or Fools Gold.  The people of Hurmuz Island call it the devil's eye. ُShiny silver rocks and sands are very strange.  Other minerals naturally occurring there include hematite, gypsum and dolomite. The red ochre are iron oxides and appear in different shades of yellow, orange and brown.  The most famous coloured earth of Hurmuz in the past has been its red one.
Nature of Hormuz Island: The Rainbow of Iran
Hormuz Island: Introducing the guide, driver, ecolodge, accommodation, independent suite, hotel and restaurants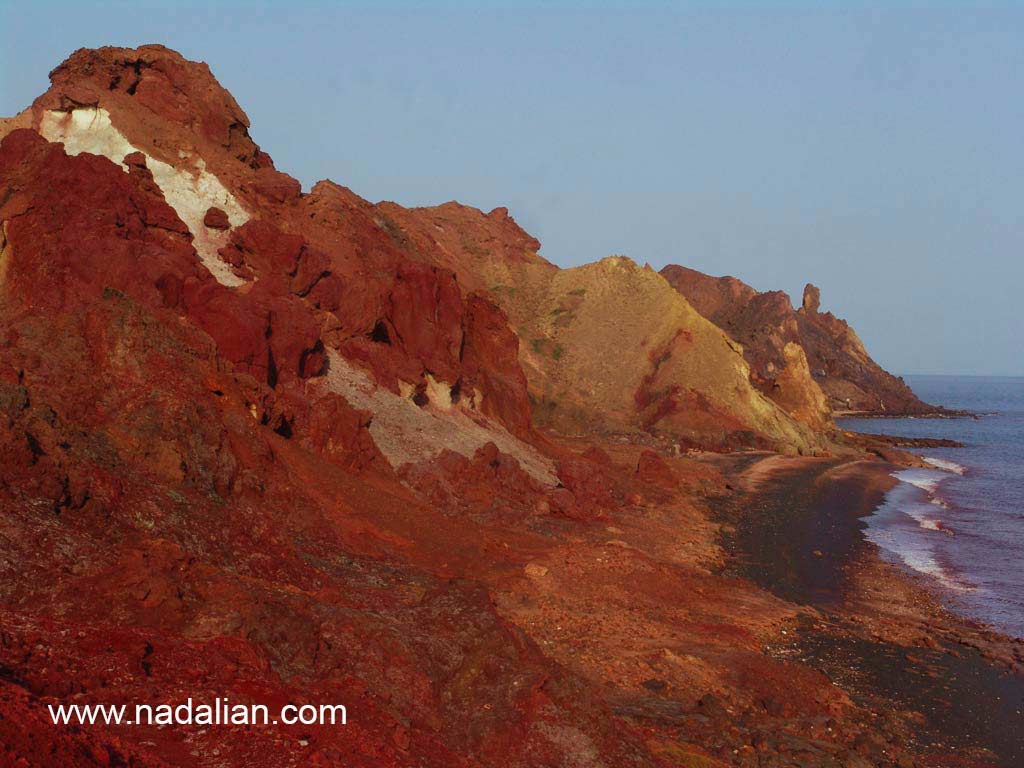 From an aesthetic point of view, Hormuz has a special significance for artists.  It is a visual wonderland where nature offers the most diverse range of colour and texture in the smallest scale. Somehow the natural colours complement each other perfectly just the way they appear in nature.  I have travelled a lot around the world and can safely say this island is one of the most beautiful parts of the world.
If you will travel to Hurmuz Island we can help you to find accommodation and transport.
 call +98 9121482177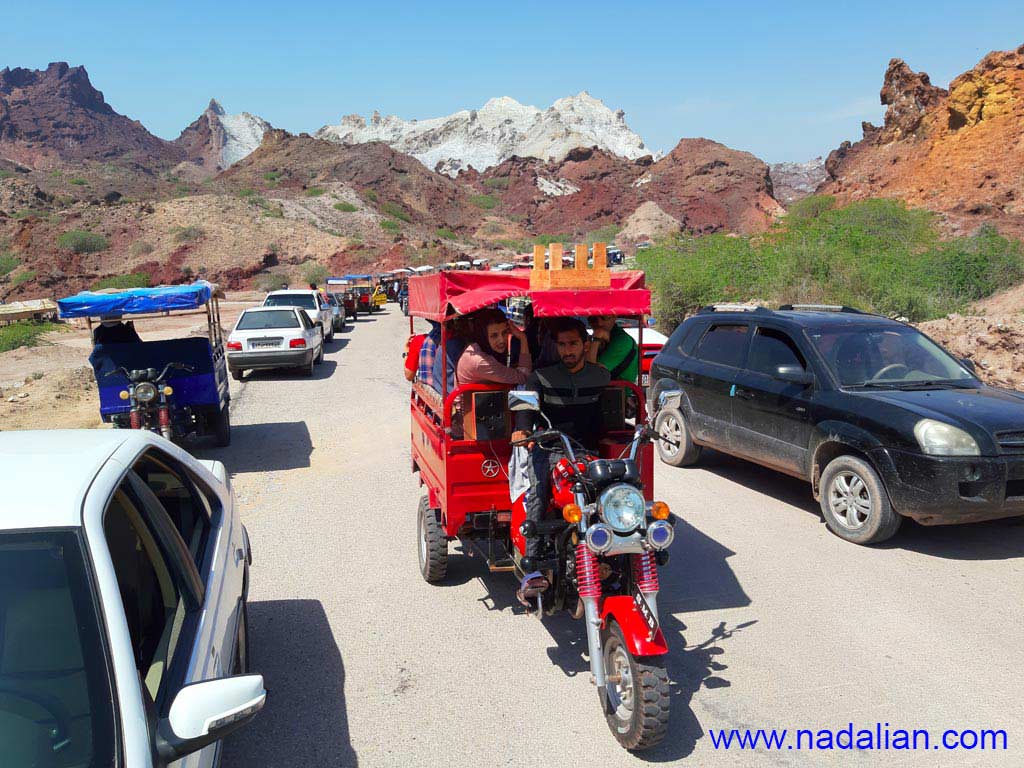 The beauty of nature does not make sense without man and the culture that he builds. There is immense beauty in the natural environment of Hormuz but also in the culture and lifestyle of the people who live there.  It is important that we learn to value both the culture and the nature.
In the old part of the island near the museum of Dr Ahmad Nadalian there are numerous winding alleyways that have no name. You have to be careful not to lose your way.  In this part of the island you may come across shared fireplaces in the alleyways where all the people who live nearby will come and cook their fish all together.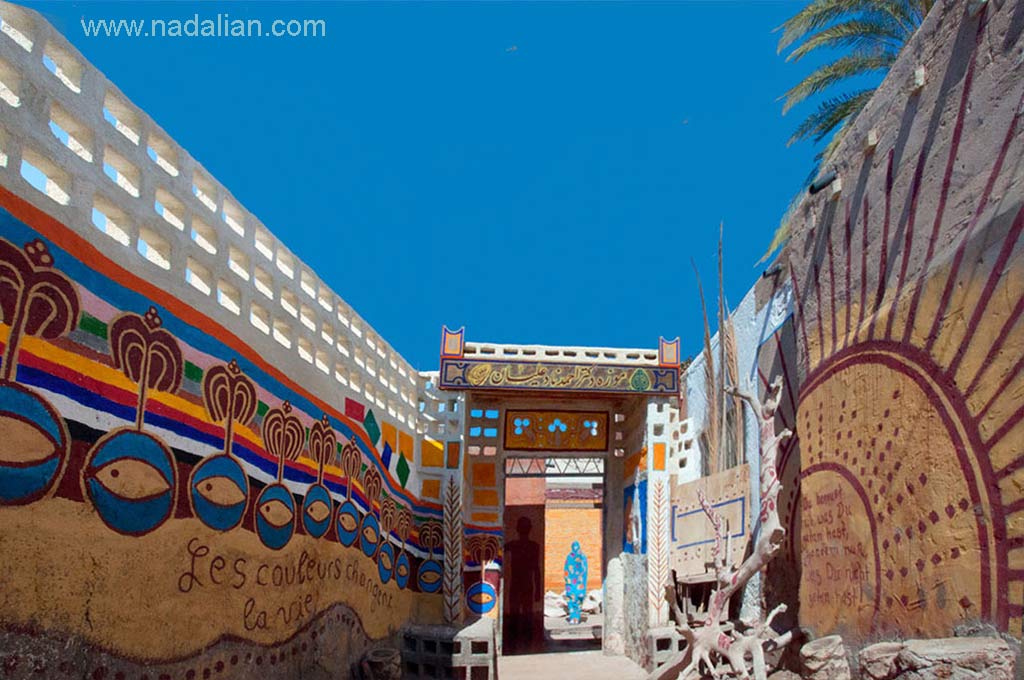 The Museum and Gallery of Dr Ahmad Nadalian in Hurmuz Island shows the works of this artists who is internationally known as one of the most active environmental artists. In March of 2009, the Paradise Residential Art Centre for many local and international artists on Hurmuz Island was established here.  See this link:
Hits: 8