Since 1984, I have made several t journeys to Qeshm Island. During my journeys in 1986 and 1987, I traveled to a number of villages in Qeshm. At that time, I went to Basaido. Along the way, I take photos, slides and made sketch of landscapes, portraits of  people, fisherman and workers.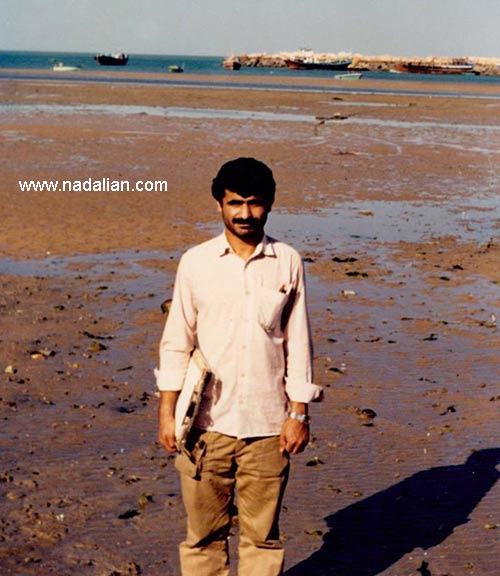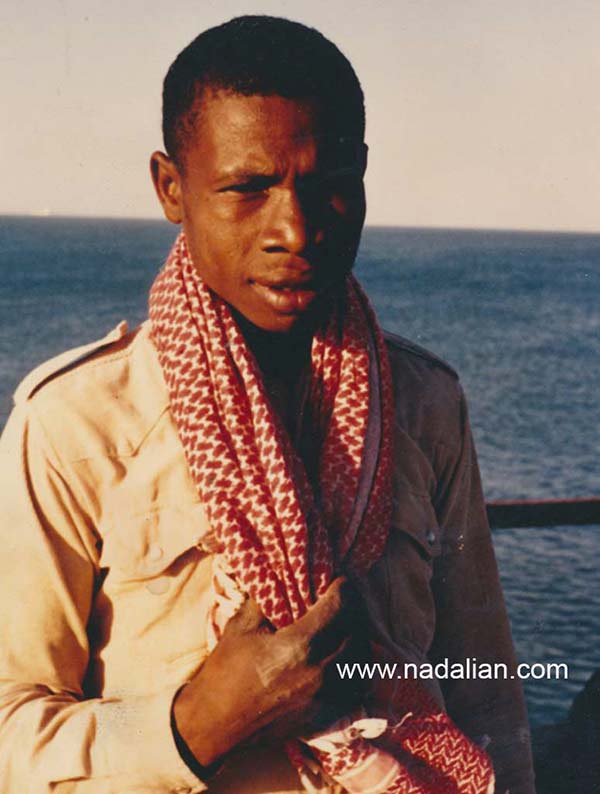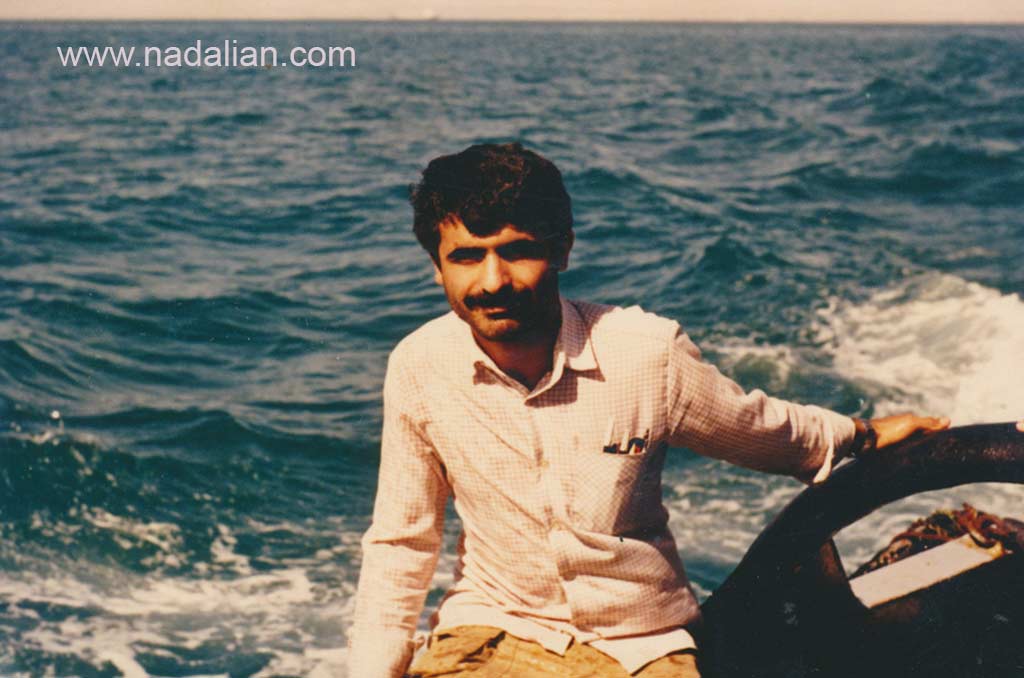 تاسیسات بندری در همان سال های دانشجویی پیشرفته بود. در زمان جنگ اجناس خارجی می آمد. اما در اسکله قشم من مجذوب نیروهای کار شده بودم که کارشان جابجایی بار بود. از آنها عکاسی می کردم.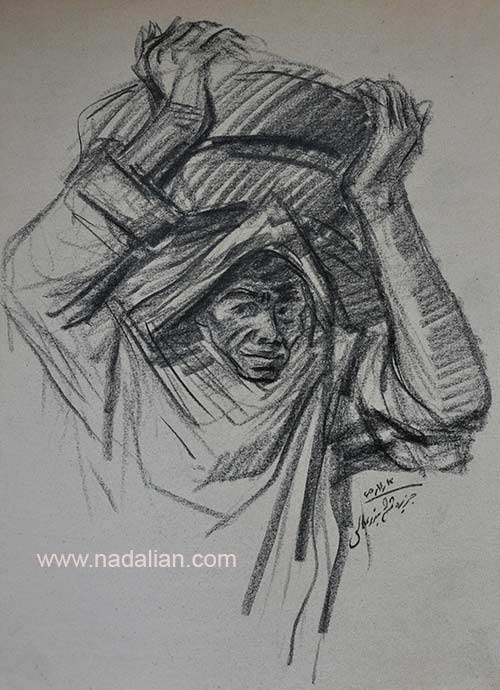 در سفرهای بعدی از آنها طراحی می کردم.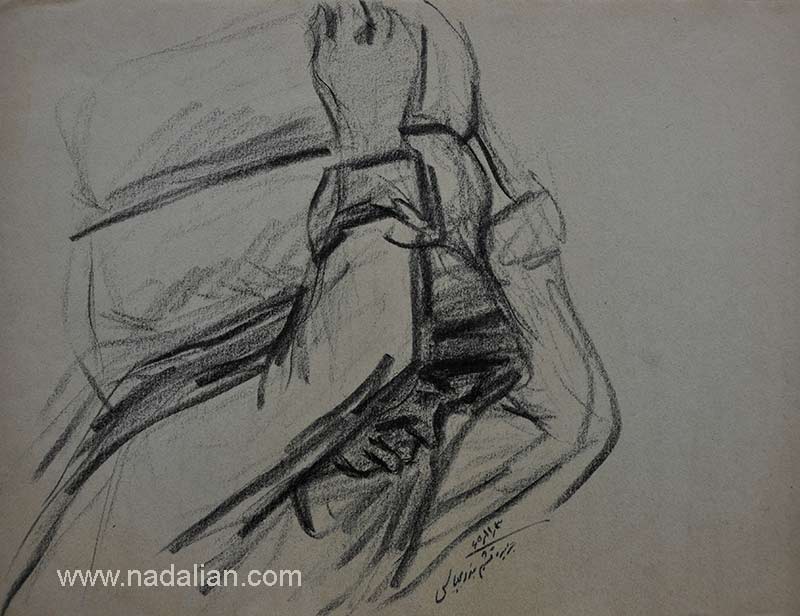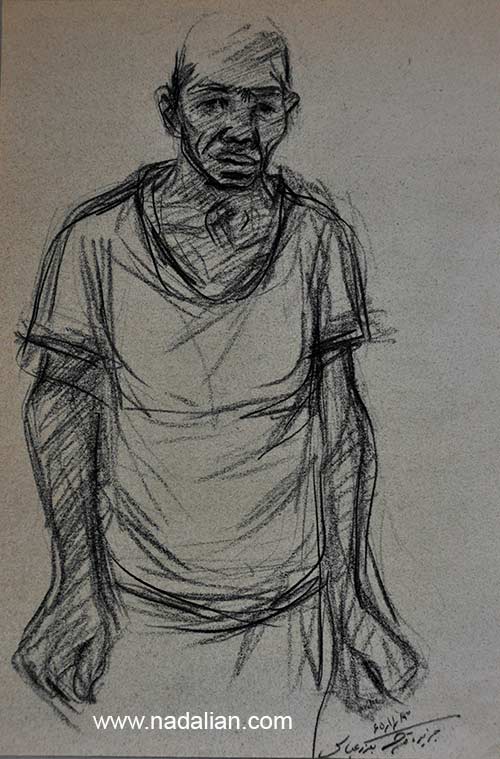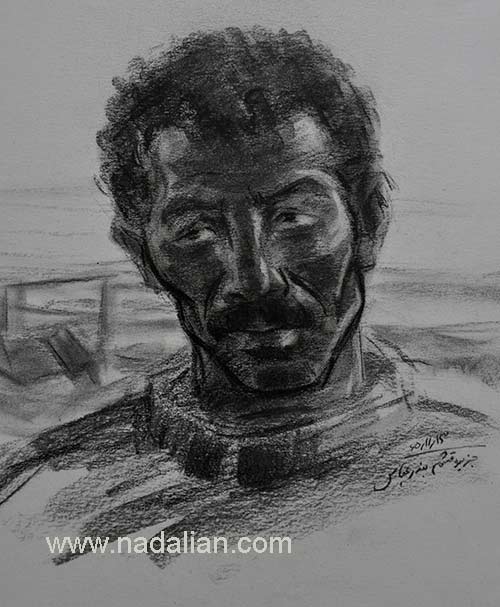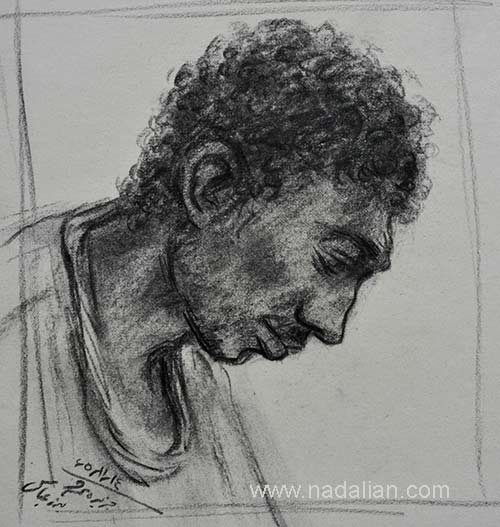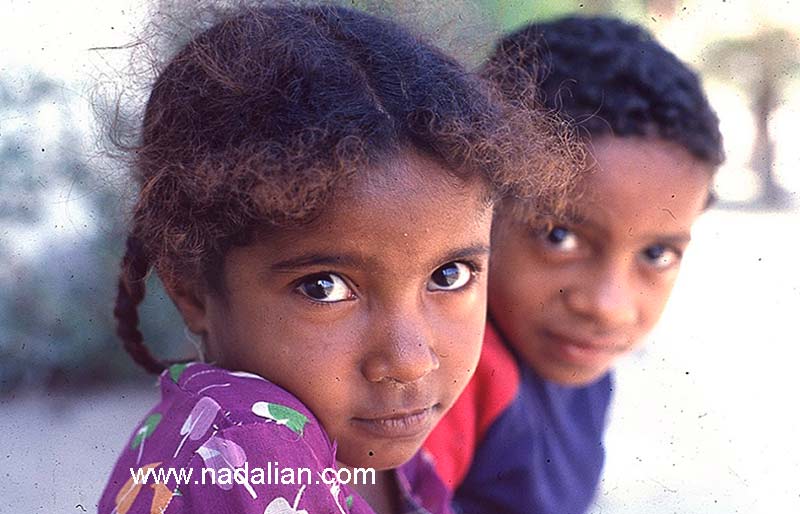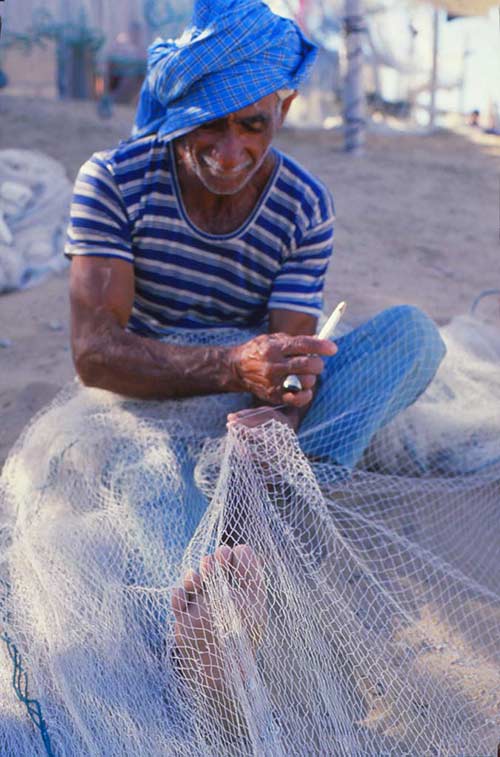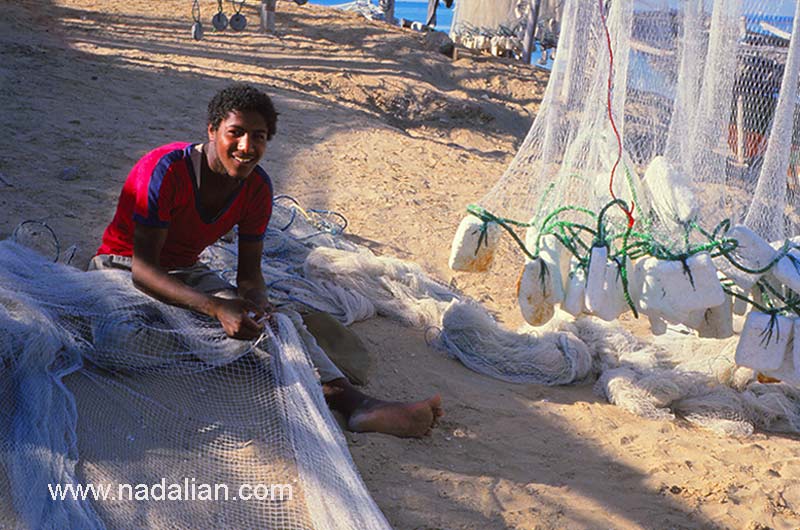 در آن زمان در اطراف قلعه پرتغالی ها صیادان تور های ماهی گیری خودشان را تعمیر می کردند.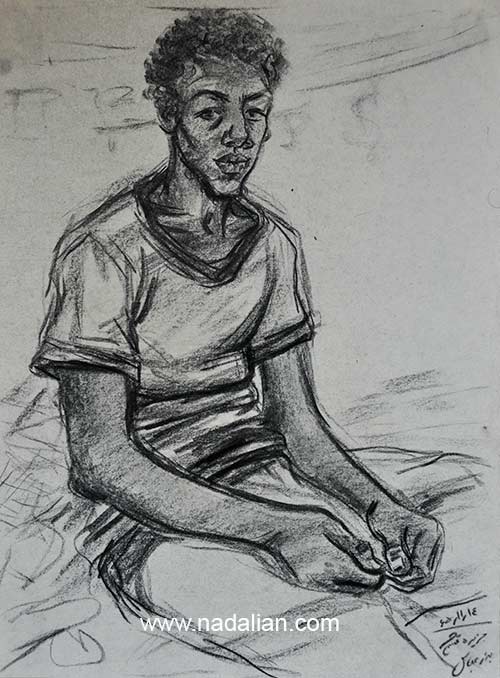 گاهی از آنها طراحی می کردم.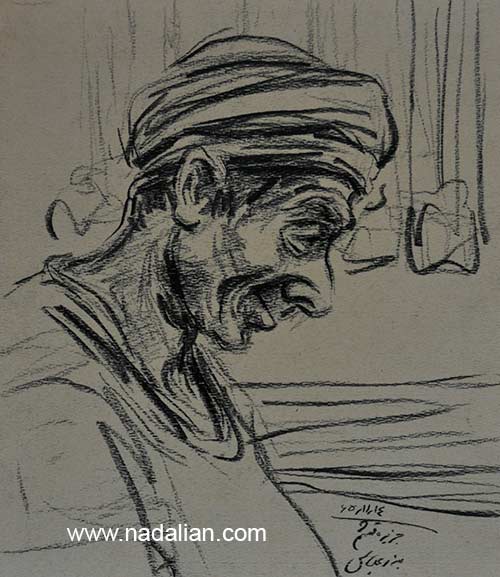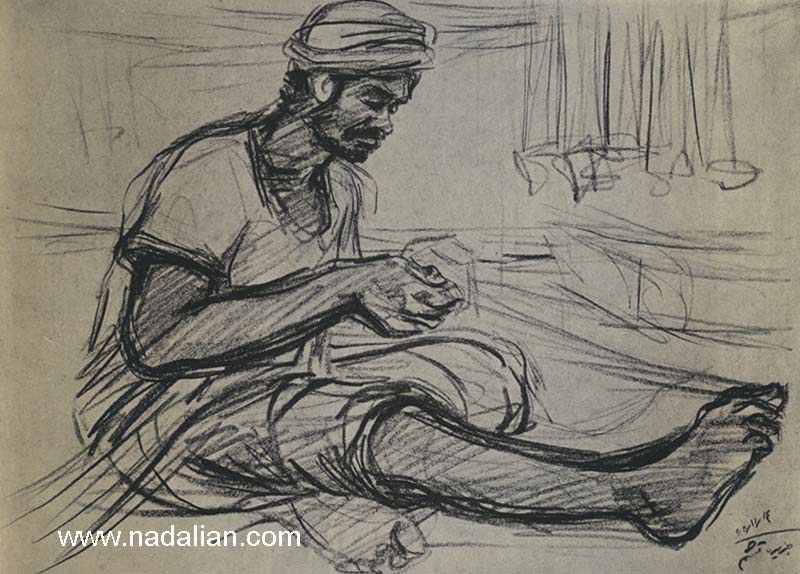 در حاشیه بیشترین طرح ها ، تاریخ سال 1365 درج شده است.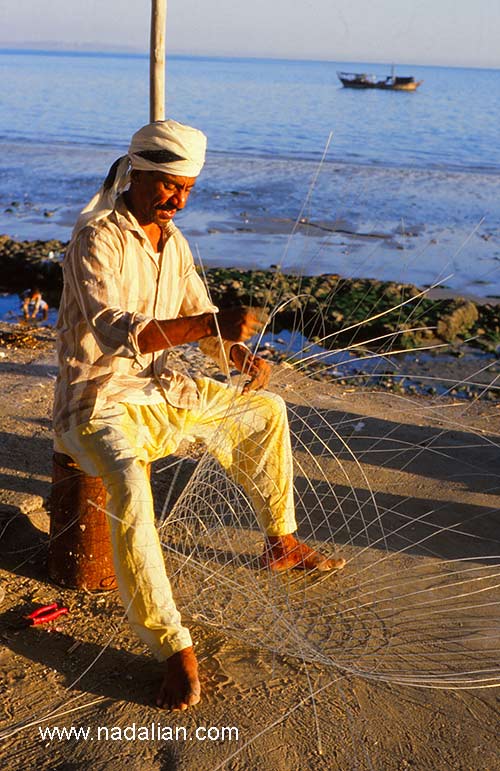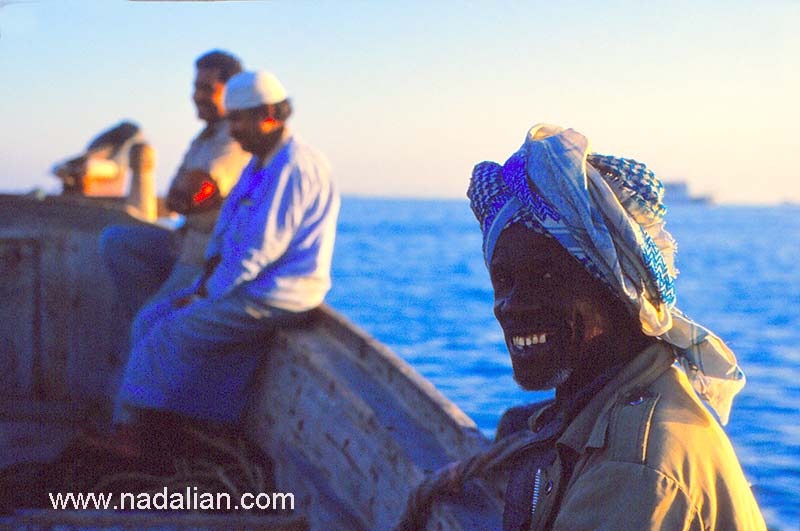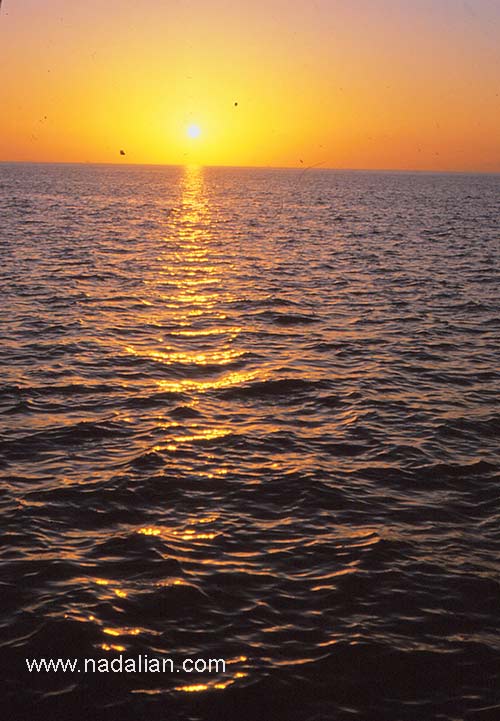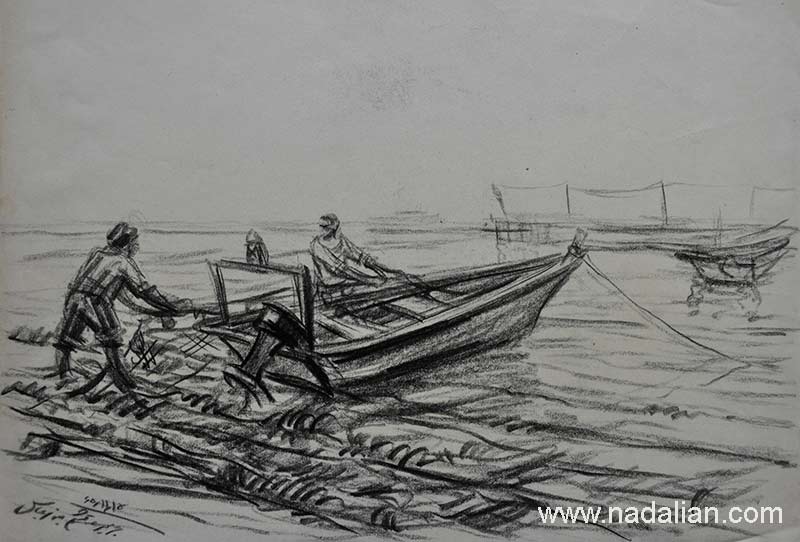 گاهی از مراحل صید طزاحی و عکاسی می کردم.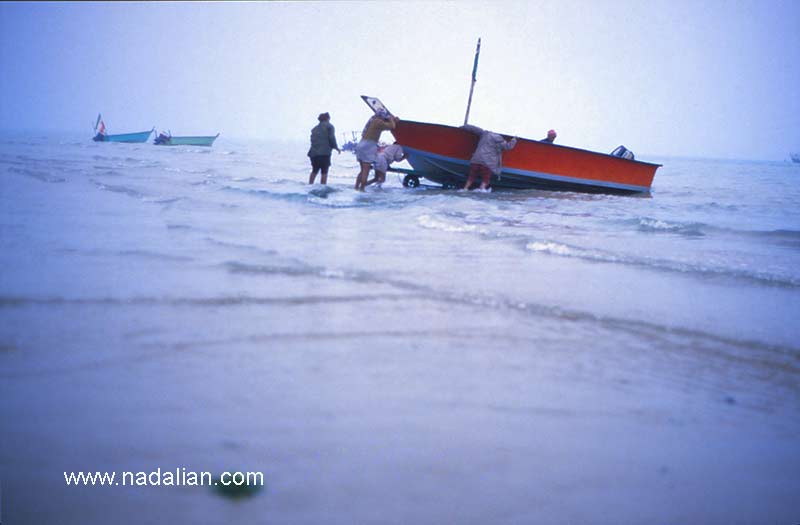 چند بار صبح زود با صیادان به دریا رفتم و از مراحل ماهی گیری آنان اسلاید گرفتم.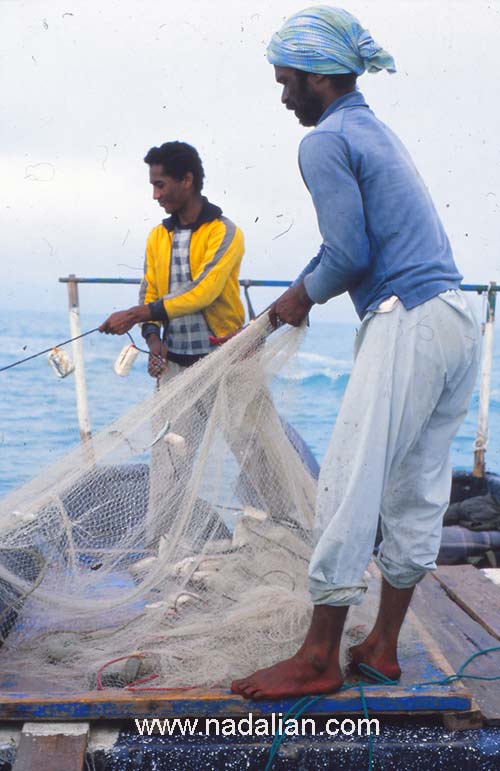 تصاویر زیاد هستند همه را نمی توانم منتشر کنم. 
گزارش جزیره قشم ادامه دارد.
Hits: 4