The third festival of performing and displaying art in nature was held in the gallery and the International Center of Paradise on July  2004. During the festival a conversation took place between Lint Wallworth and Ahmad Nadalian. The subject of discussion was the prevalence of interaction in contemporary art.
"I come from a village, I live and works there, but I cooperate with the people of the global village." Nadalian
Paradise International Art Centre organized the 3ed festival celebrating the creation and exhibition of art in nature in Poloor.
Festival Program:
Section one: 8th and 9th July
Topic for Discussion on July 8th, 6pm till 8pm
The Practice of Interactivity in Contemporary Art.
Dialogue between Lynette Wallworth and Ahmad Nadalian
Discussion was in English and translated in Persian.
Lynette Wallworth, Australian new media artist is currently staying and working at Paradise International Center in Polour. An Australia Council for the Arts Fellow of New Media Arts, she creates installation environments that are reliant on activation by the participant/viewer.
'Wallworth's work is about…..relationships between ourselves and our environments, about how we are made up of our physical and biological environment even as we re-make the world through our activities……… technology is used for glimpsing the hidden intricacies of human immersion in the wide, complex world.'
Ross Gibson, Pol Oxygen Magazine Issue Nine June 2004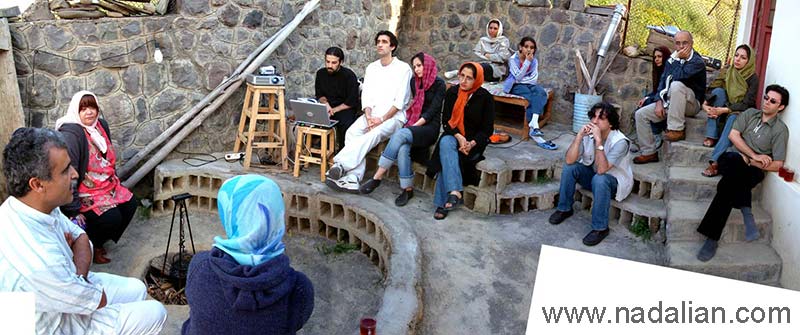 در روز 18 تير :  از ساعت 6 تا 8 بعد از ظهر، گفتگويي بين لينت والورس و احمد نادعليان صورت گرفت. موضوع گقتگو : رواج تعامل در هنر معاصر بود.
لينت والورس
يكي ار آثار مورد بحث لينت والورس كاري بود كه او  چشم انسان را با فضايي مواجهه ميكرد كه چشم انسان قادر نيست آن را ببيند. اين اثر يك چيدمان ويدئويي بود و به مخاطب اين امكان را ميداد كه به اعماق دريا و شب تاريك سفر كند و فضائي را كشف كند كه دنياي طبيعي را زيبا  جلوه ميداد..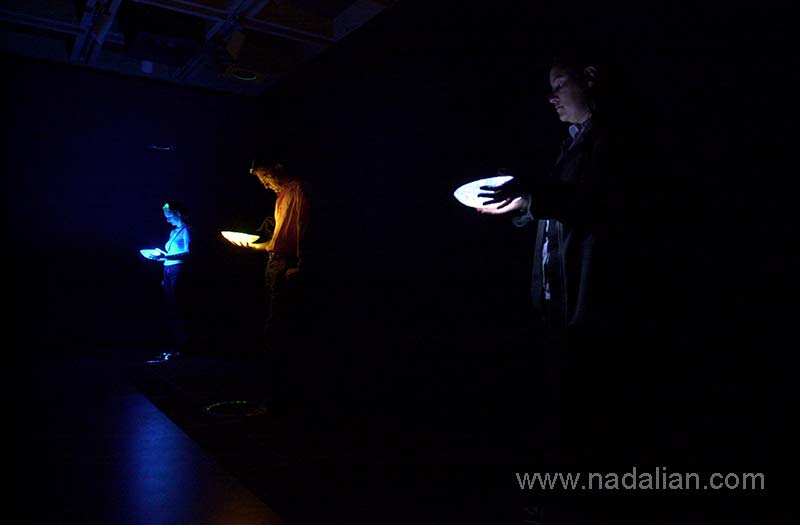 عنوان اين اثر لينته والورس ظرف نگه داشته است.   اجراي اين چيدمان سه شبكه اي دي وي دي با استفاده از سه پرژكتور ويدئوي ديجيتالي، صدايي كه فضا را احاطه كرده بود و كاسه هاي شيشه اي بوده است.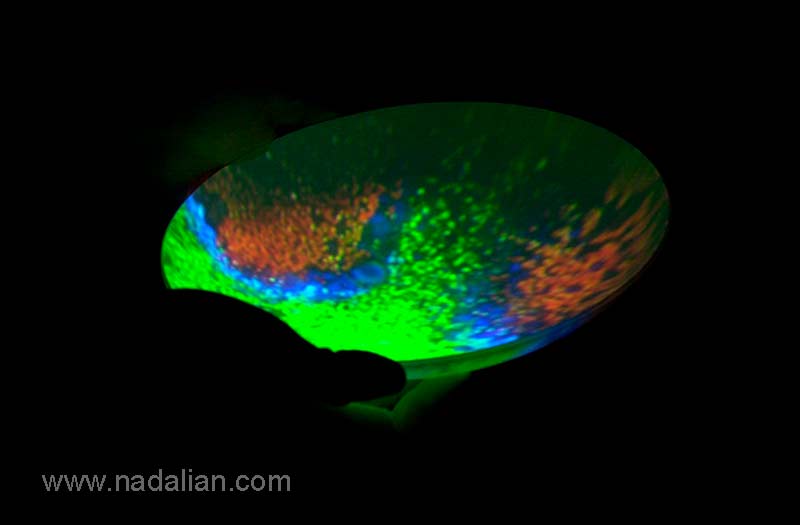 براي اجراي اين اثر در فضاي خالي يك راهرويي سه ويدئو پروژكشن پرتو افكني ميكرده است.  مخاطب نمايشگاه, دعوت ميشده است كه يك ظرف شيشه اي ظريف را نگه دارد و سعي كند كه بازتاب تصاوير ويدئو پروژكشن ها  را در آن ببيند.  عمل نگاه كردن توسط مخاطب و تجربه كردن كار هنرمند, تبديل به كوششي ميشده كه تصاوير را به گونه اي ميديده كه گاهي ادغام شده و گاهي ناپديد ميشدند.  اين عمل روزنه اي به دنياي خيالات بوده كه سو سو ميزده و فقط در حوزه كاسه هائي كه در دستمان بوده ديده مي شده است.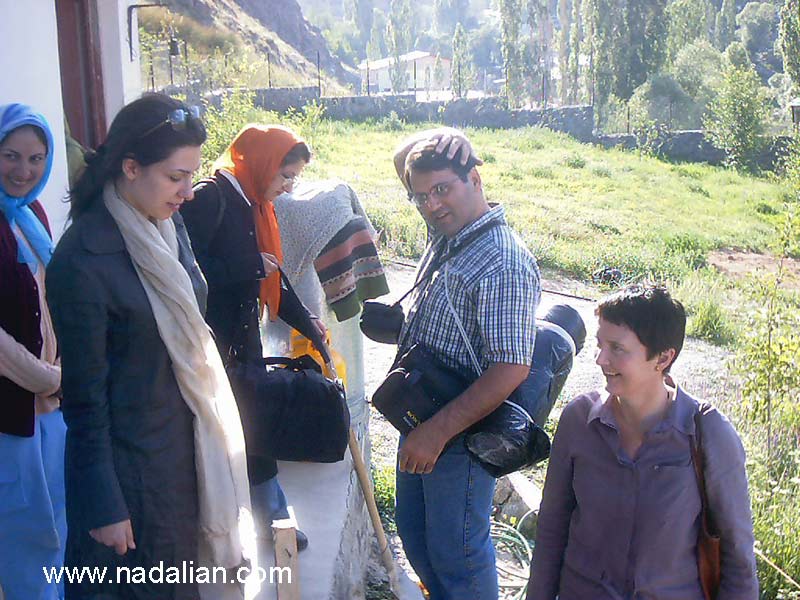 در تمامی سالهایی که در منطقه پلور کار می کردم دانشجویان هنر از مرکز هنر پردیس پلور و آثار هنر رودخانه بازدید می کردند.  بازدید کننده ها اغلب به صورت یک روزه به پلور می آمدند و برمی گشتند.  سال هاست که باغ مرکز پردیس پلور محل زندگی من در بهار و تابستان است. در طبیعت منطقه کارهای هنر زیست محیطی انجام  دادم. جشنواره های هنر محیطی بسیاری به صورت رسمی در طبیعت منطقه برگزار شد.
مرکز هنر پردیس پلور: اولین جشنواره اجرا و نمایش هنر در طبیعت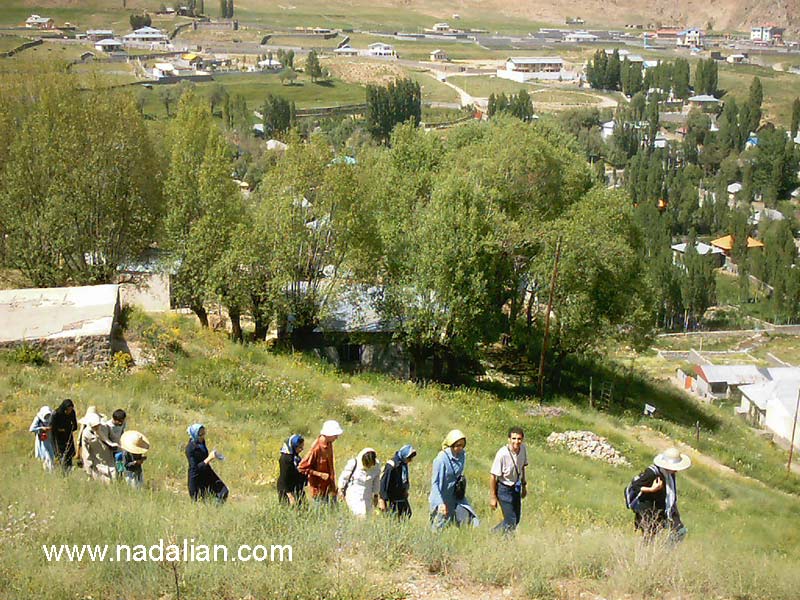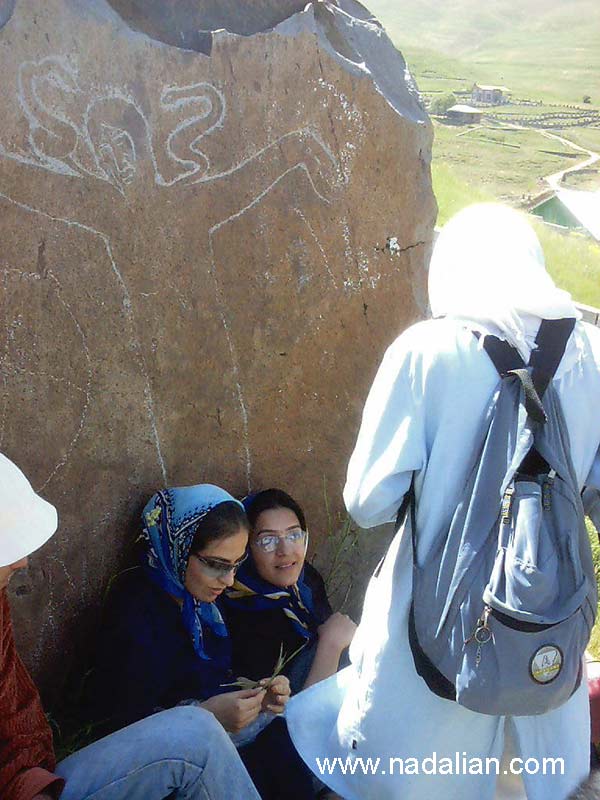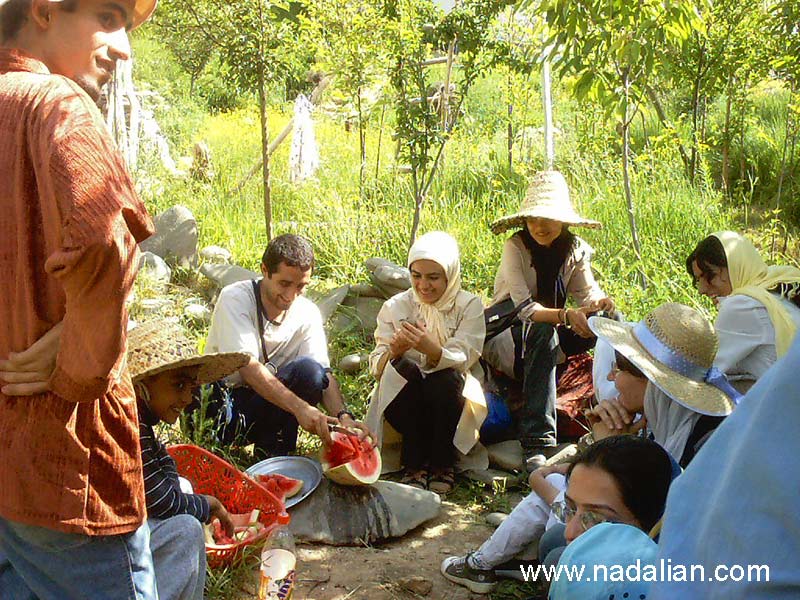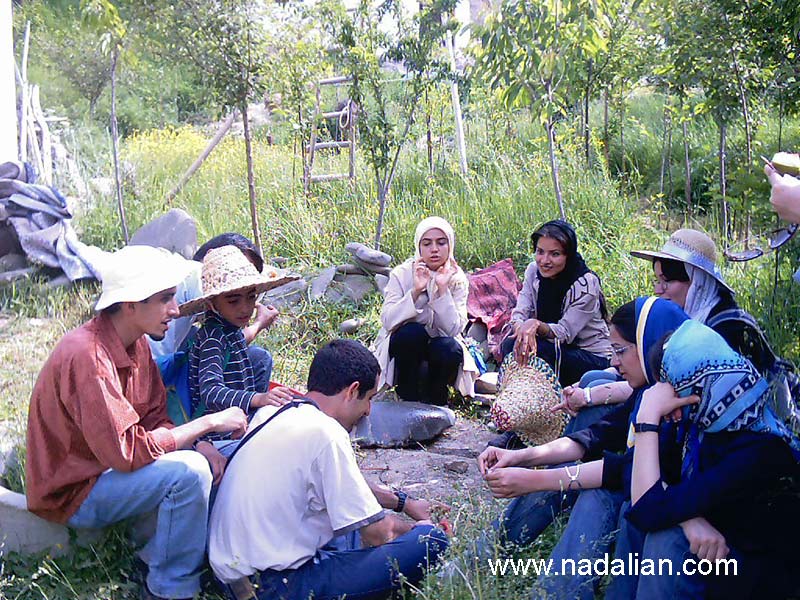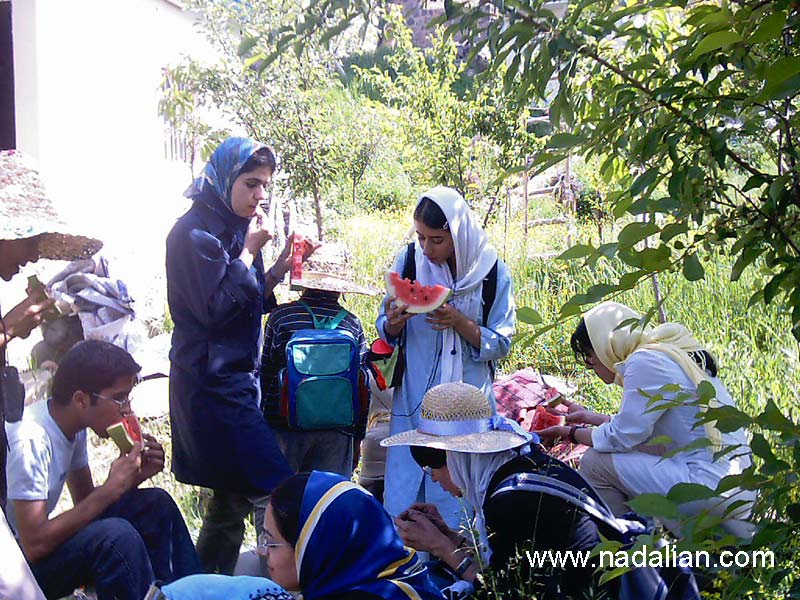 Hits: 0