In the early years the main problem was marketing the art works women in Hormuz Island. It was not possible for girls to sell their work in public environment. To establish this mission I had to pay the price. I went to the port myself to sell the women's artworks. Two girls accompanied me. But we were faced with two men who, because of their jealousy or stupidity broke the women's artworks. When I began to object to this destructive action, one of them attacked me. The day after I went back to the port and sold the broken works. As a metaphor, broken works show the wounds suffered by people in a small community.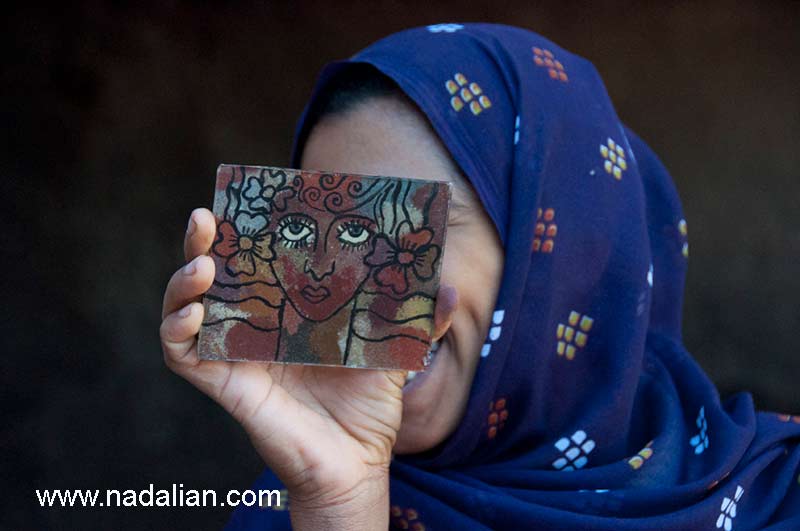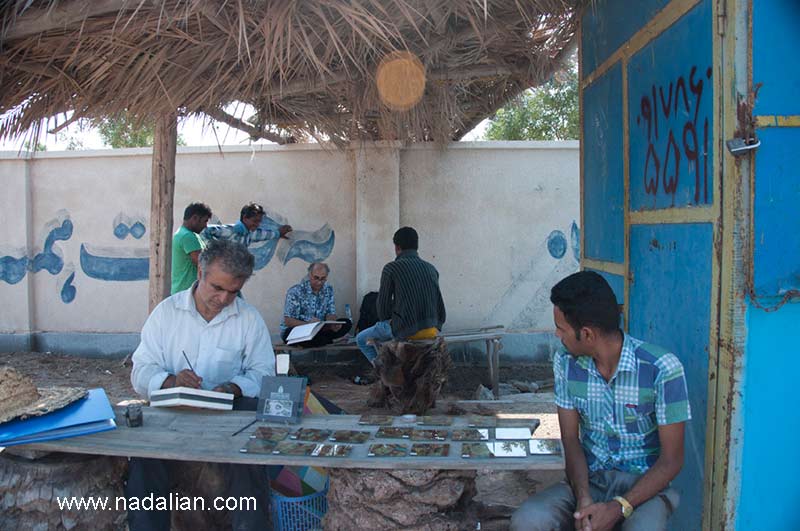 I paid a heavy price for setting up and institutionalizing the market for selling women's works. On the second day, two of the girls accompanied me.  But we came across a few people who broke the art works of women. They were fanatic, jealous and ignorance.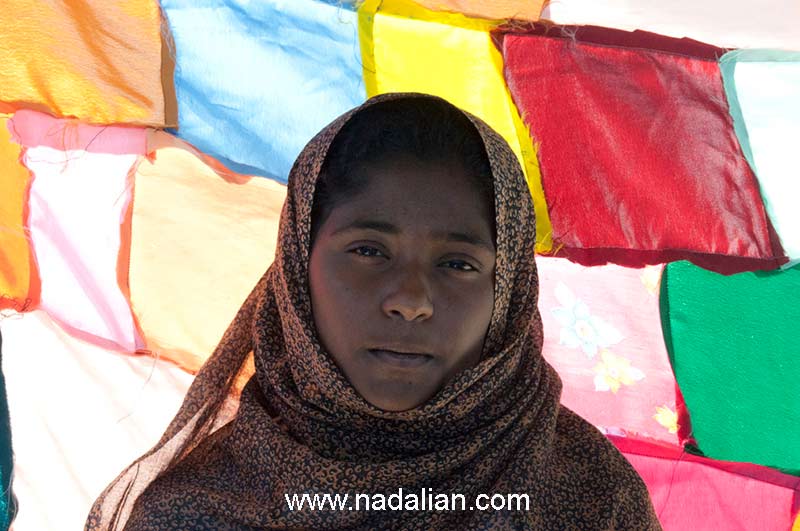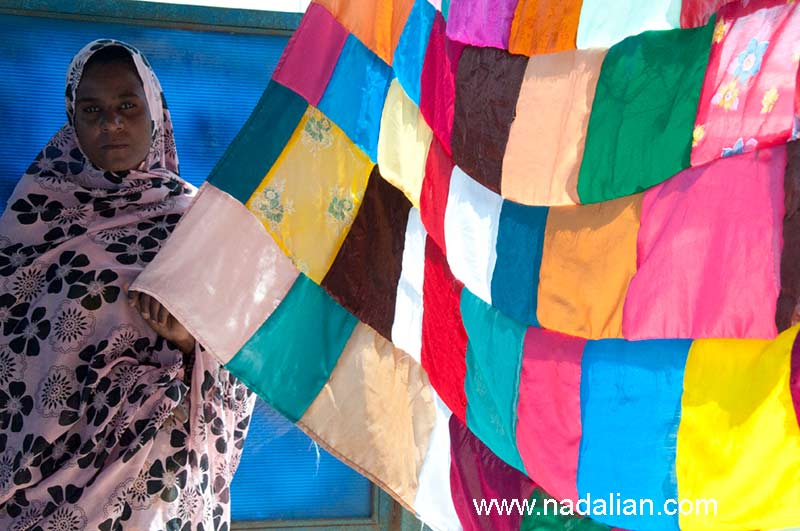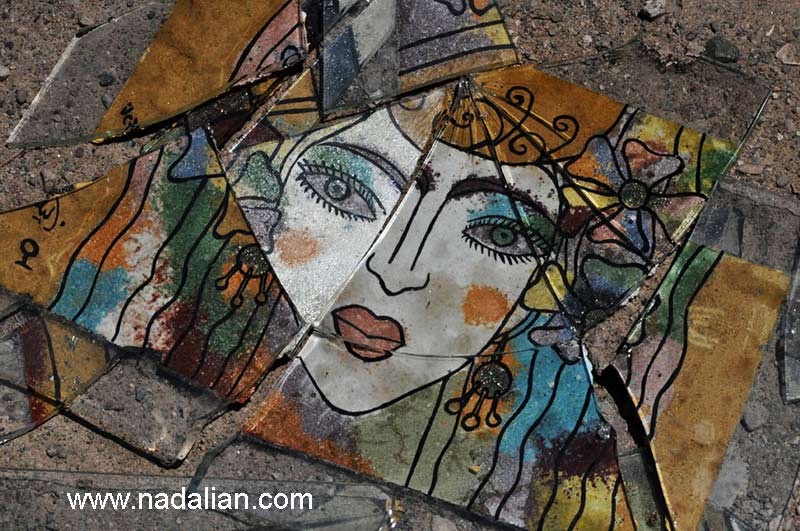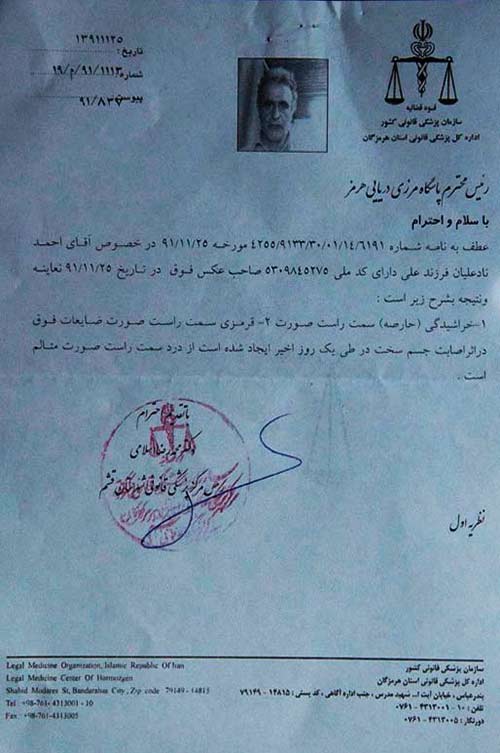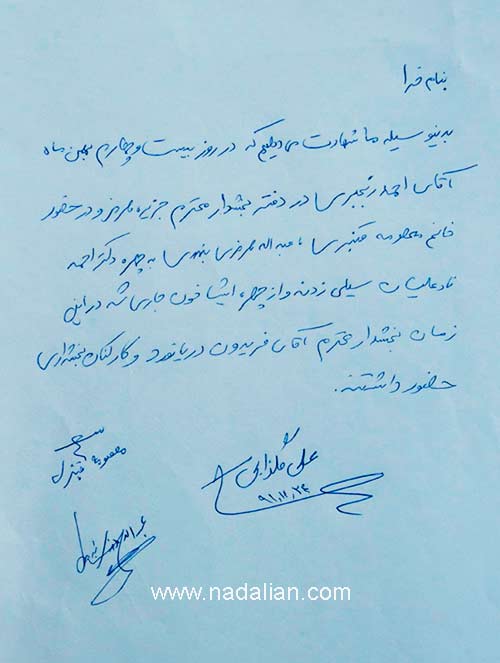 The next day we went back to the pier with the girls and continued our work.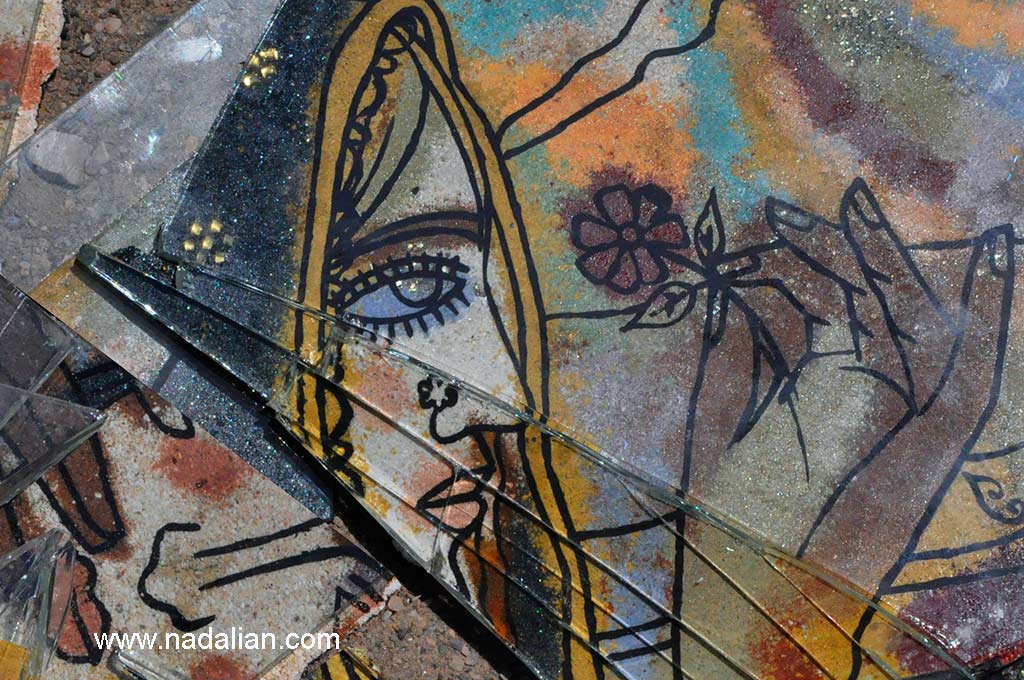 Like a puzzle, it took me a few days to put these broken pieces together. In the following days, I sold the broken works in the museum for twice the price. These broken works became an allegory that narrates the sufferings and wounds of women.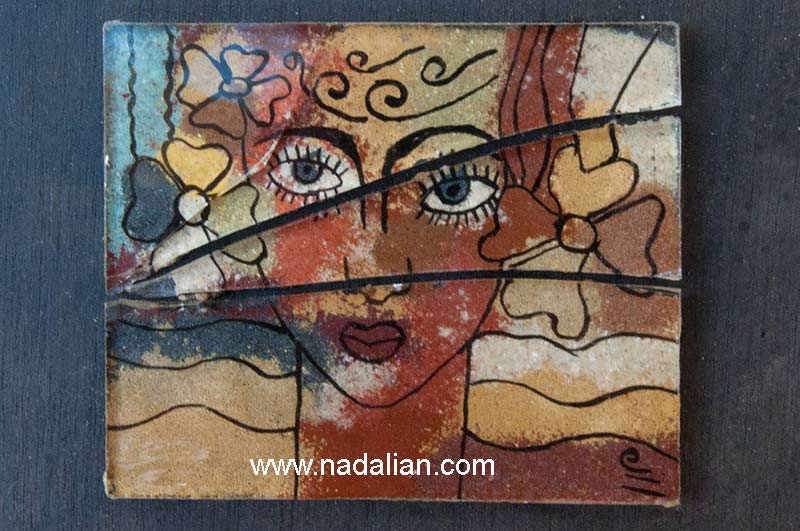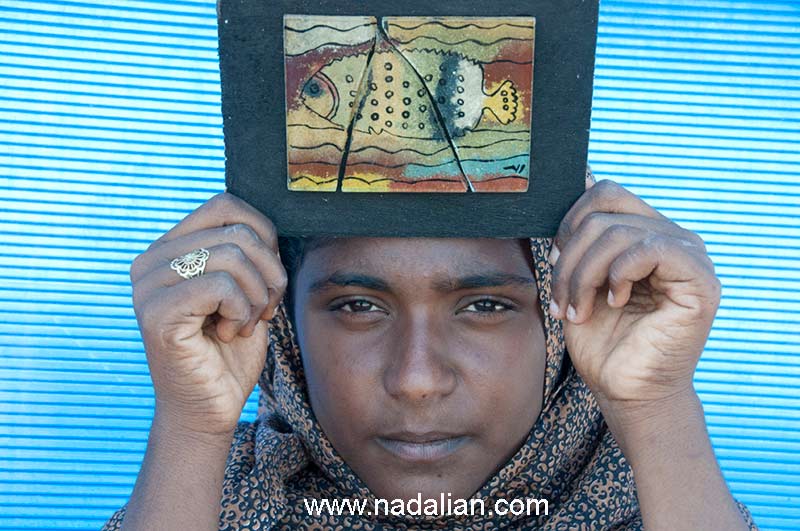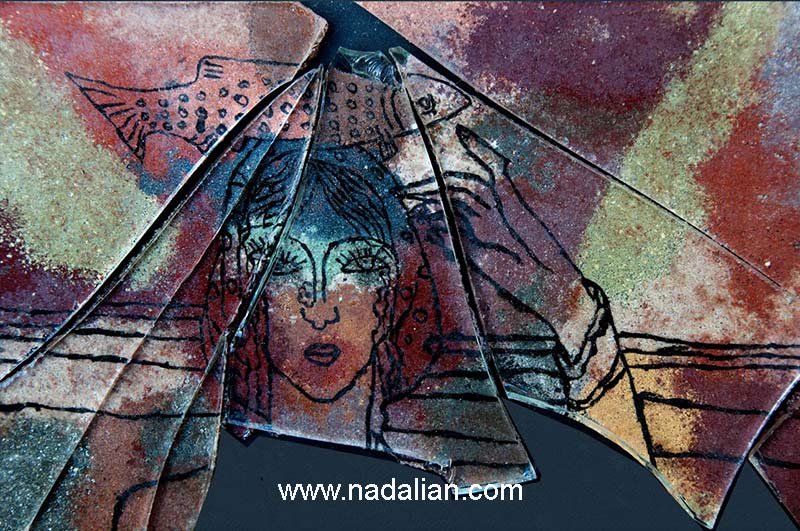 A few days later, I painted my feelings on my face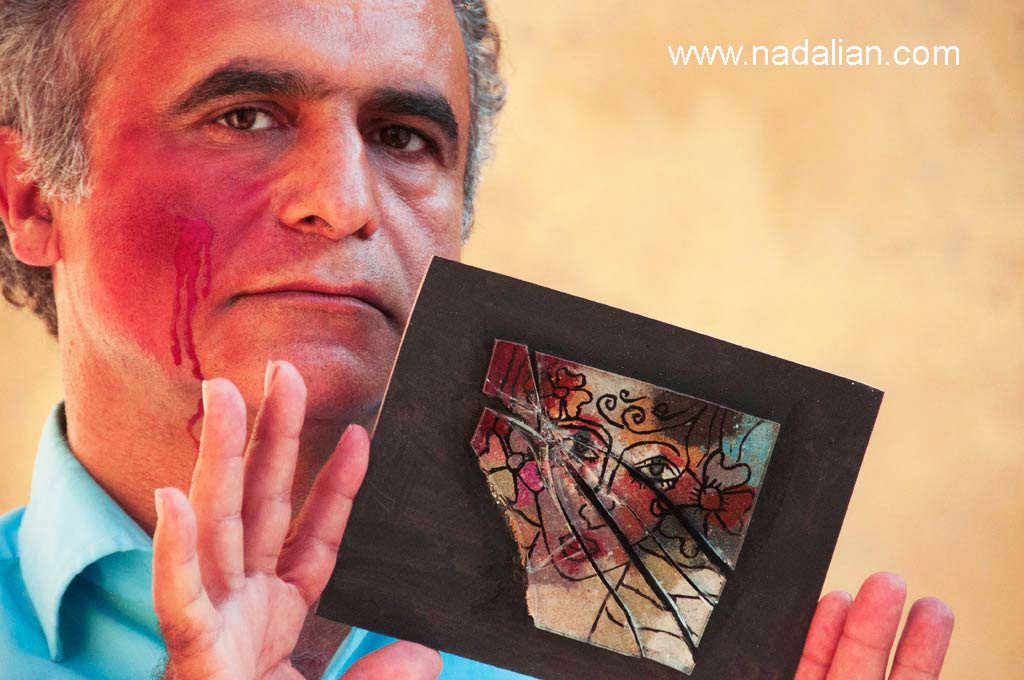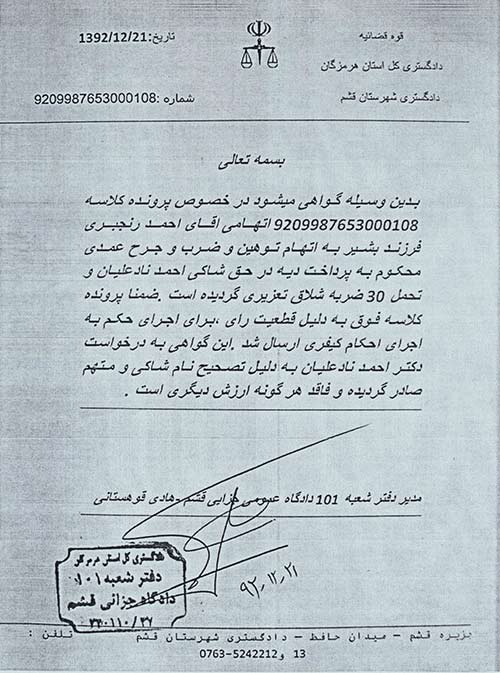 Hits: 4