In my painting I use my personal design on a base similar to patchwork. In these paintings I use live colors and the elaborate patterns of traditional trousers.
The art that I love is interactive. I love the influence and I am inspired by it. In this way my art and the community that I work with will be rich.
Handicrafts are a collective effort and they have their own development.  In addition to prehistoric and ancient art, handicrafts have always had a profound effect on my paintings. I always think of the contemporary applications for handicrafts.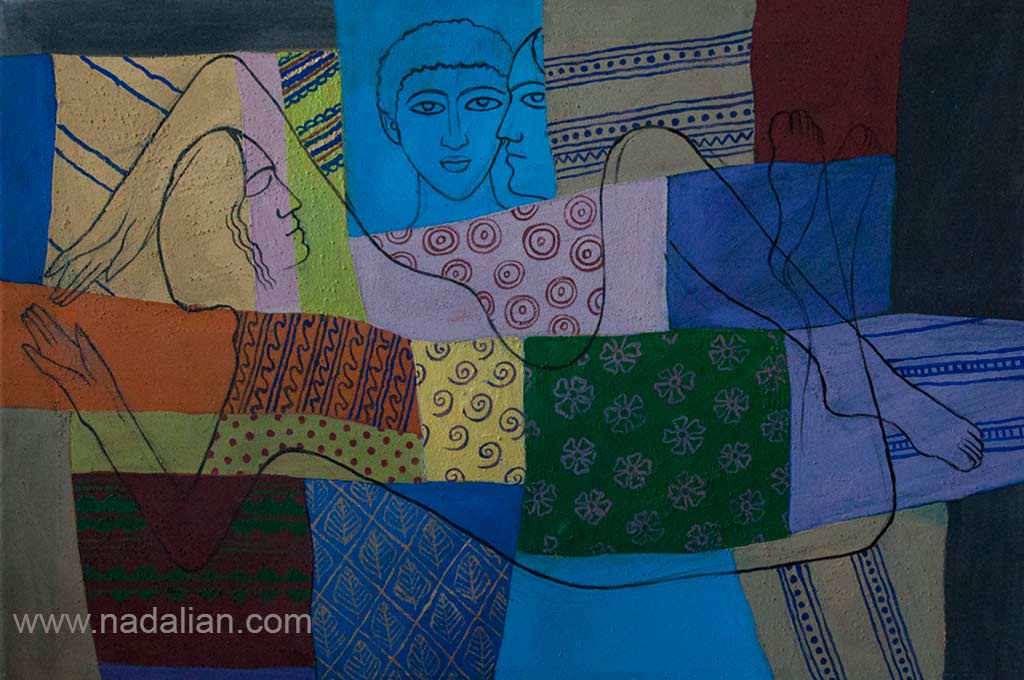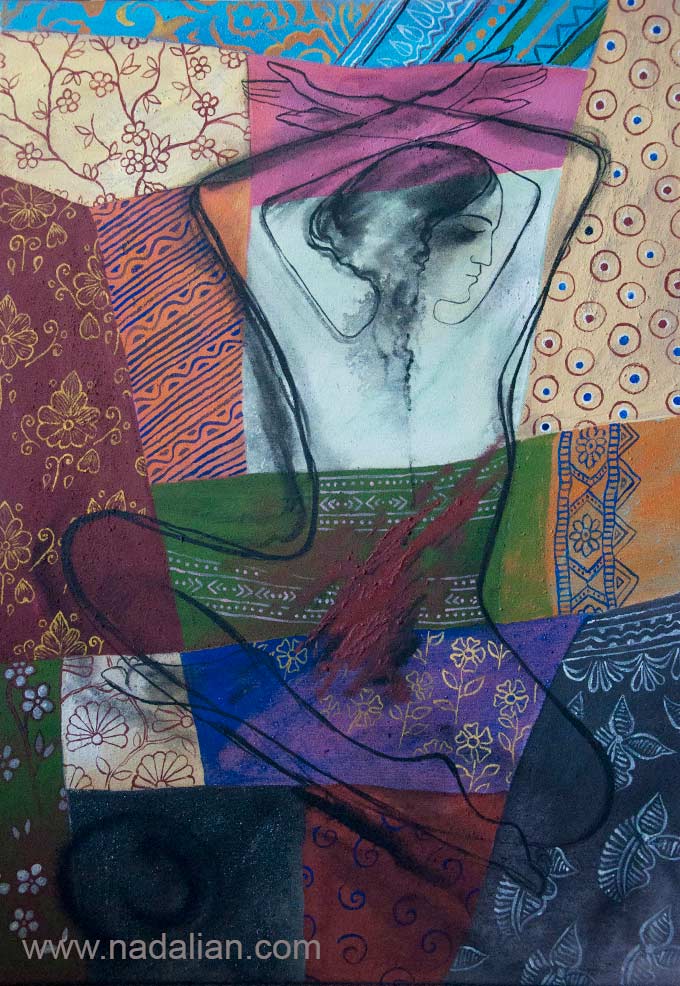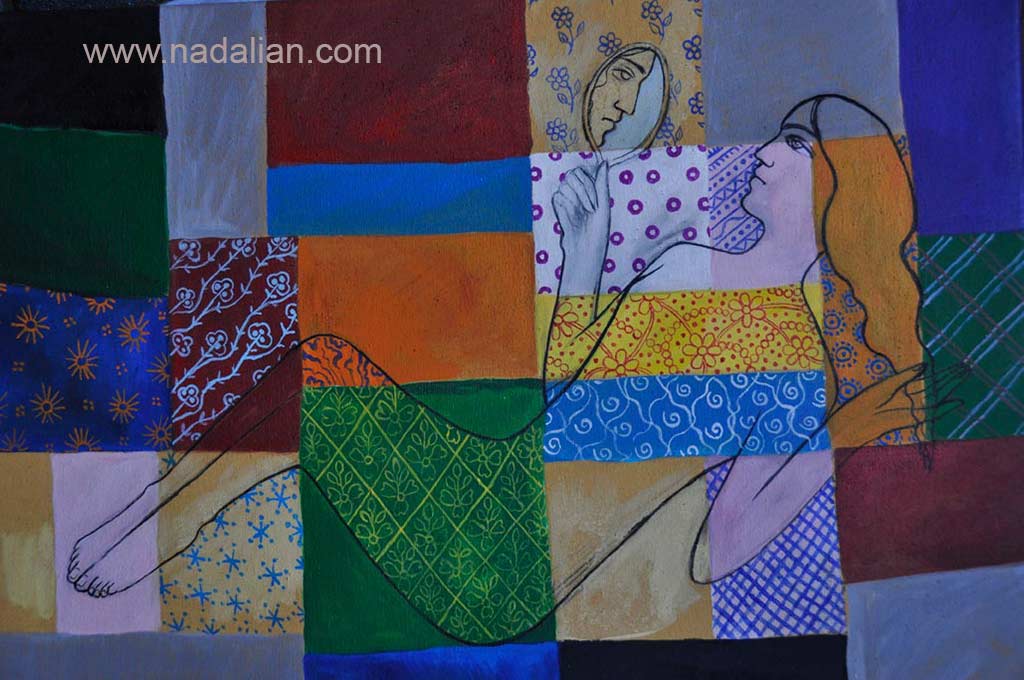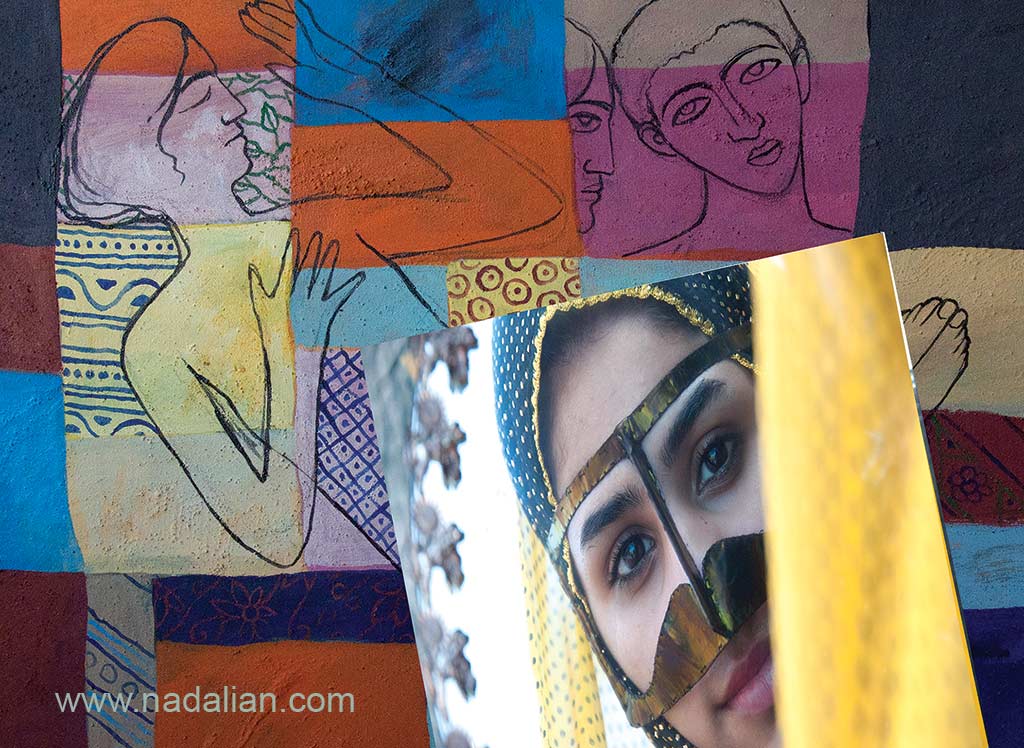 Hits: 6