During all the years I carved on stone, I also made three-dimensional sculptures. They show first couple, Anahita, goddess of water, fertility, mother and animals.
Sometimes I install my sculptures (the goddess of water) in the river environment. Water gives life to all creatures in the earth. In all cultures water is used in rituals for cleaning the body. Water is also a metaphor for purifying the soul. The belief was the goddess purified all water on earth, and even the milk from a mother's breast. It is important to understand that I, myself, convey my concept, in the present time, in various contexts, justifications, backgrounds and achievements.
Iranian mythological stories inspired by Persian literature have also influenced the content of my work. There is a famous moment in Persian literature and painting… According to legend the famous poet Nezami, Khosrow saw Shirin when she was bathing in a pool and washing her flowing hair. I think it was a dream for Farhad to meet Shirin too. Is there any place that we can not meet our beloved?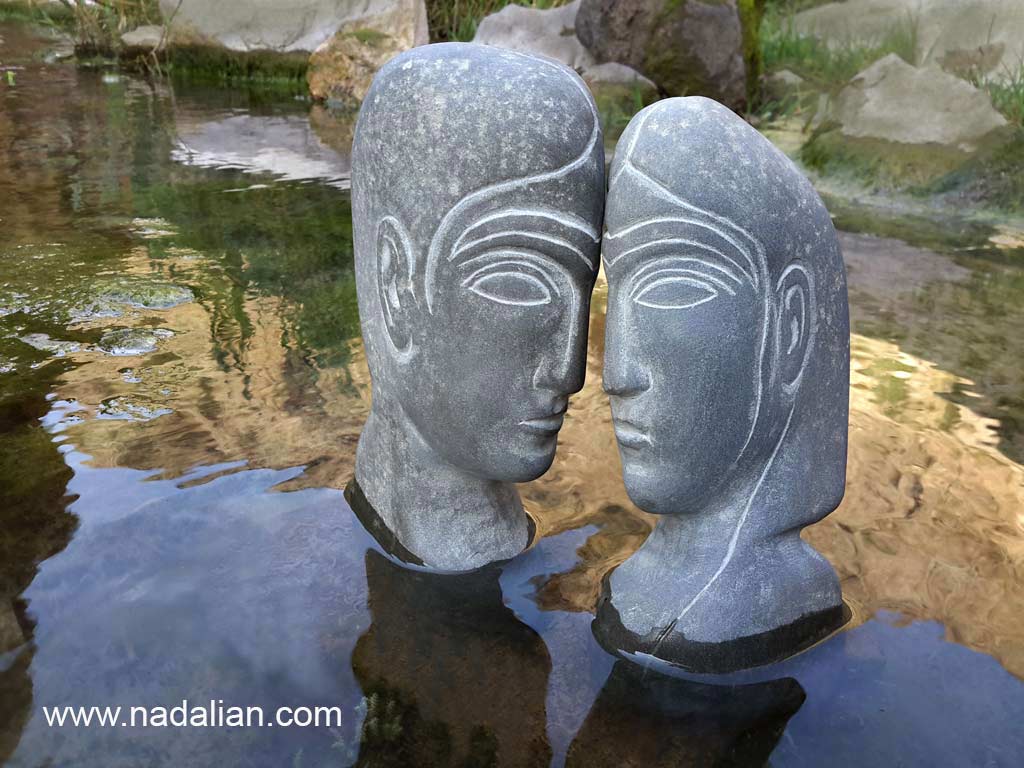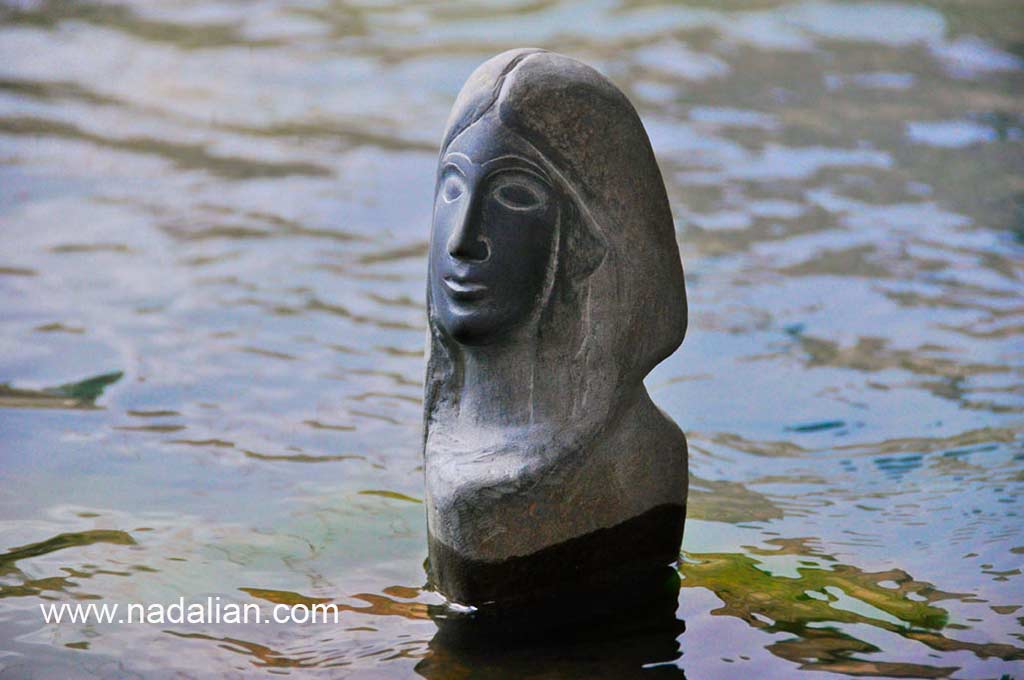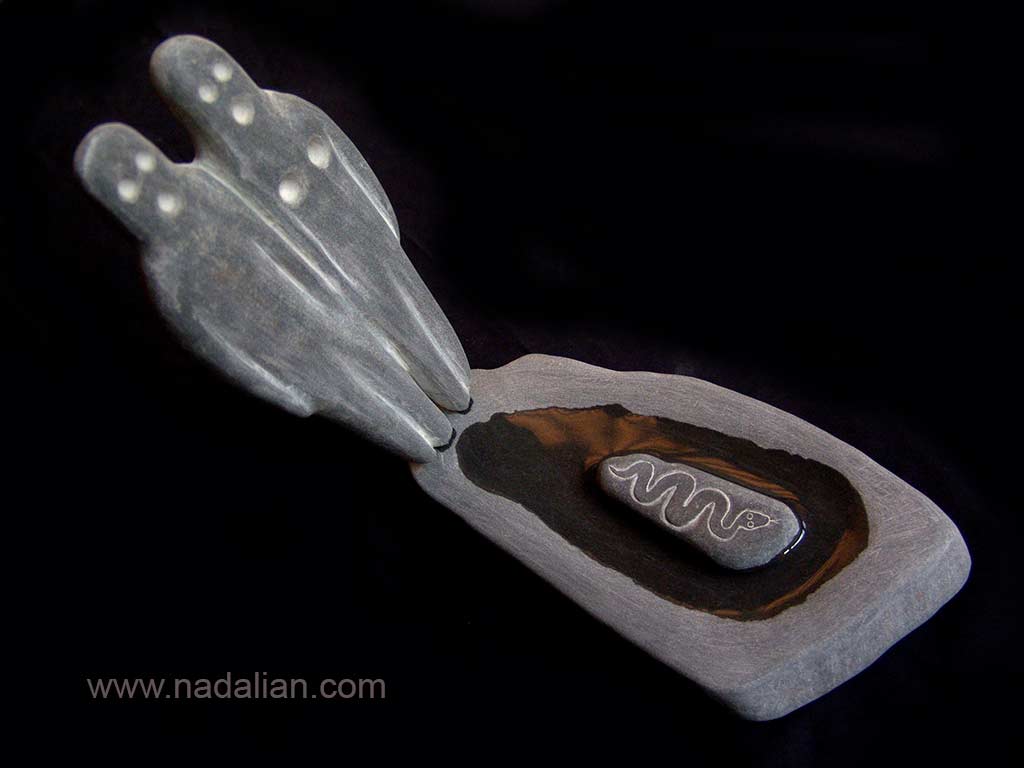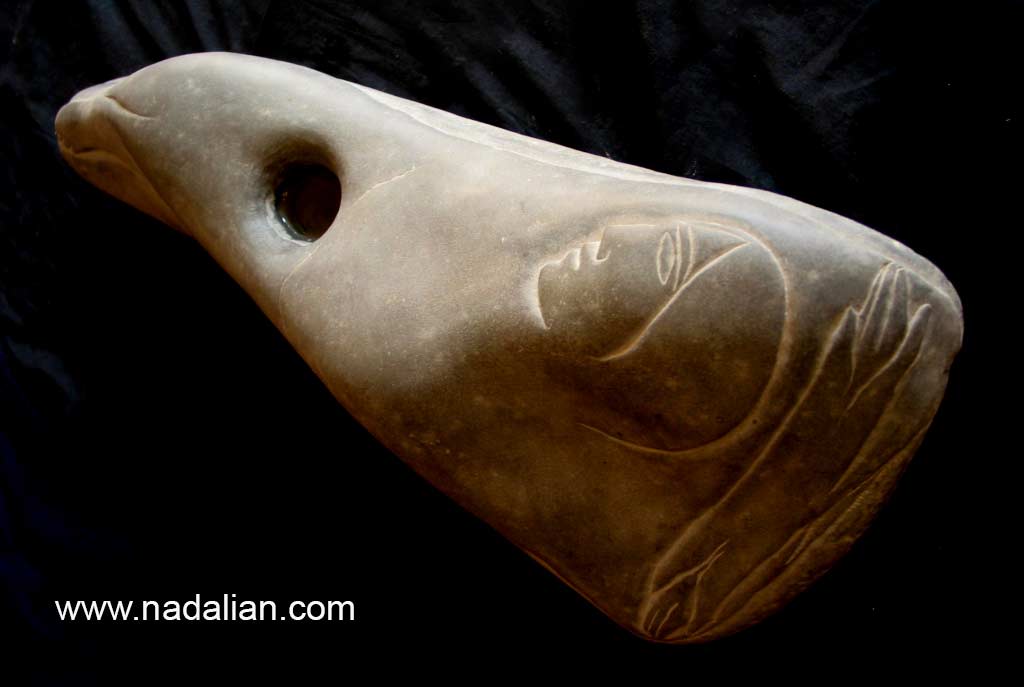 Gradually I realized the organic shape of stones defines the subject matter of my work and all I need to do is to supplement the lines and textures with an image. This became the inspiration for the work I now do today. I call these "readymade sculptures". My feeling was that I should work with the already existing organic shapes of stones and create my artworks out of them. It seems that when I choose a stone it is already a half completed piece of art before I begin to carve.
Hits: 1